After last month's Porygon party, Pokémon GO is climbing further up the Pokédex to bring a (fan voted) Charmander Community Day back to the game. As per usual you'll be able to catch plenty of the Kanto Fire starter, with increased Shiny chances across the event period and other bonuses.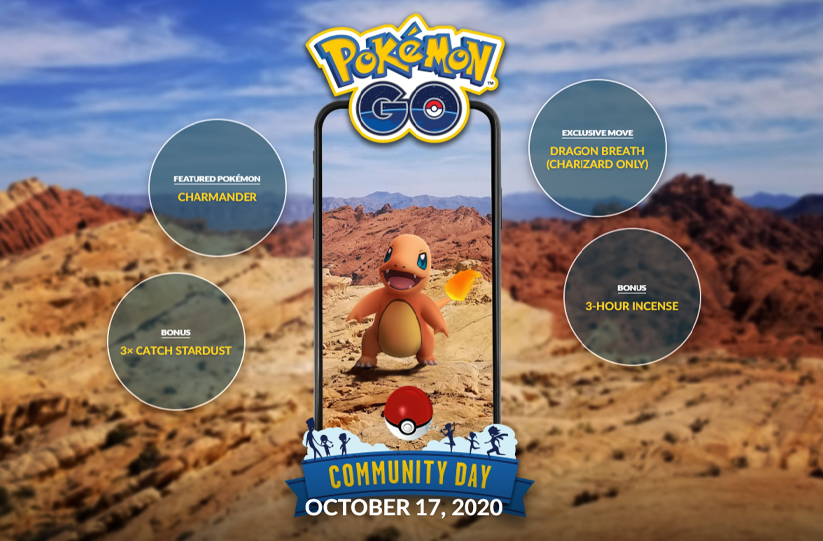 This time those include 3x Catch Stardust, 3-Hour Incense, and any Charmeleon you evolve into Charizard during the event window will learn the exclusive move Dragon Breath. This'll be perfect for the newly implemented Mega Evolution feature, taking full advantage of Mega Charizard X's type change.
Good luck with all your Charmander catching and Shiny hunting on October 17th!

Leave a Comment