Nintendo has a solid showing when it comes to Good Smile Company's figma, rendering characters from Splatoon and Kid Icarus Uprising gloriously. The latest figure takes that a step further, being none other than Pokémon Sword and Shield's female protagonist Gloria!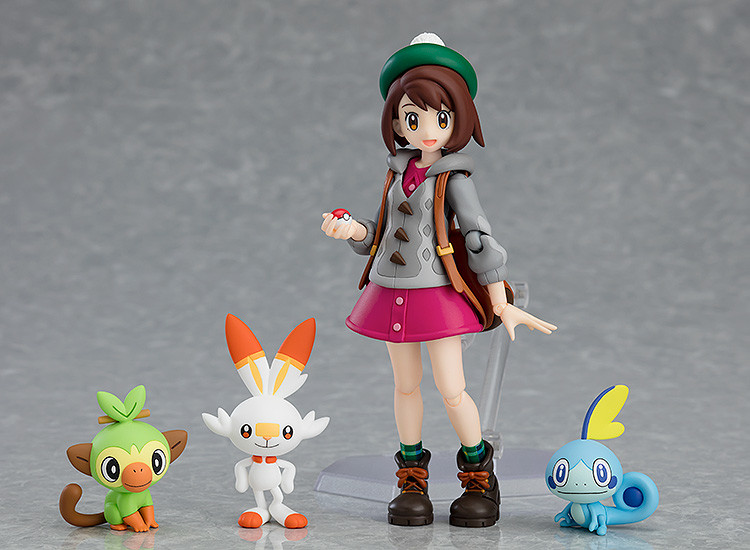 The Gloria figma is posable and comes with three different faces, along with accessories like her backpack, a Poké Ball, and a Dynamax Band. What's a trainer without her Pokémon, though? Thankfully Gloria comes with the full Galar starter trio. No need to choose between Grookey, Scorbunny, or Sobble – she's got 'em all!
The Gloria figma is currently in preorder from the Japanese Pokémon Center online store. Previous Pokémon figma have been available on the American equivalent, so stay tuned for how you can order Sword and Shield's female MC for yourself. Good Smile lists her for 9000 yen, with a June 2021 release date.

Leave a Comment