On September 15th, Square Enix released campaign information for their limited merchandise for Tokyo Game Show 2020 Online. The merchandise will be available from September 24th to September 27th. Customers who purchase music products or other goods at the Square Enix e-store for 5,000 yen or more during the campaign period will receive a gift on a first-come, first-served basis. These purchase gifts include a special Square Enix bag and music sampler.
Coupon codes that can be used at Square Enix e-store will be released during Tokyo Game Show 2020 Online. The coupon will be valid through September 30th. Some of the limited products that will be available for purchase during this event include a Final Fantasy VII Remake large tote bag, a Final Fantasy souvenir set, and a Dragon Quest souvenir set.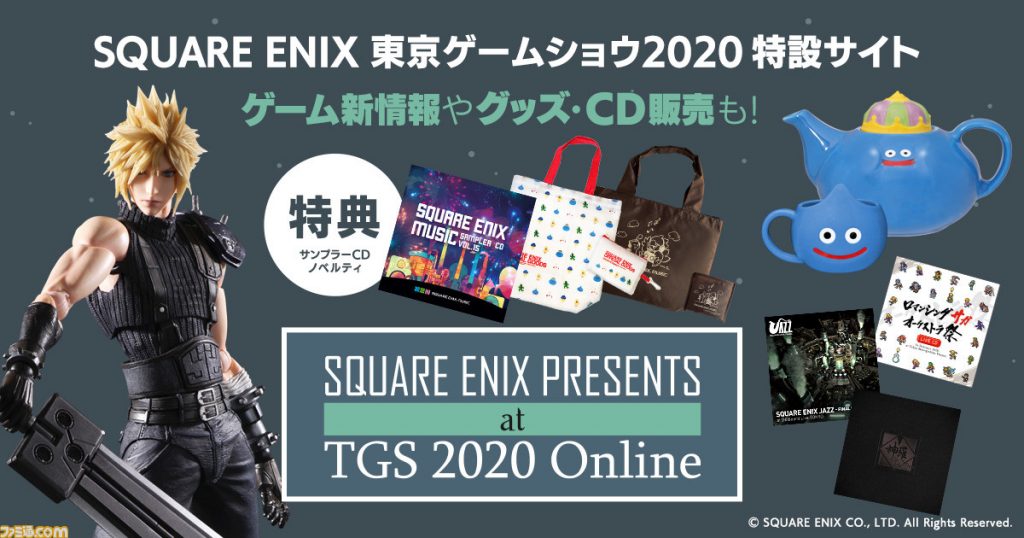 There is also a special promotion going on for collections of music on the Square Enix website dedicated to Tokyo Game Show 2020 Online. You can get autographed copies of original soundtracks and concerts for games such as Trails of Mana and Kingdom Hearts.
Leave a Comment