Before Nintendo rewrote the book with Super Smash Bros., Capcom was the king of crossovers when it came to fighting games. That dedication, along with mingling their characters with the likes of Marvel Comics, Tatsunoko Production, and their own game universes produced not only some excellent fighters — but some truly incredible artwork.
It's that aspect that's getting recognized in a new art exhibition, or at least an advertisement for one. This October will see a Capcom vs. Osamu Tezuka event, bringing Capcom characters old and new together with the legendary manga artist who brought the world Astro Boy, Black Jack, Kimba the White Lion, and more.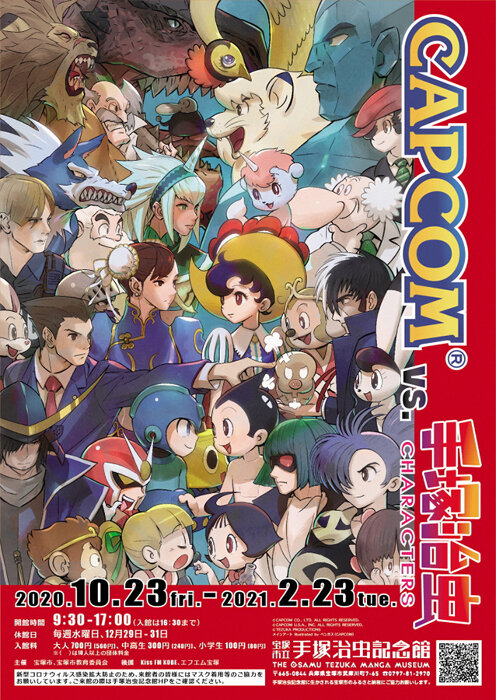 The illustration comes courtesy of Bengus, who has been creating some of that iconic Capcom artwork for decades. They're evoking one of their own Marvel vs. Capcom pieces for the above, but working in the likes of Phoenix Wright, Viewtiful Joe, and a Monster Hunter. The best bit of all though is the (happy) face-off between Mega Man and Astro Boy, one of the character's biggest inspirations.
Leave a Comment