Mother series creator Shigesato Itoi's company Hobonichi continues to bring on fine and functional products based on Nintendo's quirky RPG series. This time around they're complementing their longstanding daily planners (the Hobonichi Techo) with a pair of whiteboard calendars, one designed for wall mounting and the other for desktops.
Each encompasses the entirety of 2021, but with Mother sprites adorning every month. The wall calendar cycles from game to game each month. That gives four times each for Mother, EarthBound, and Mother 3 to share its playable characters and supporting casts. It'll sell for 2860 yen, or just under $27.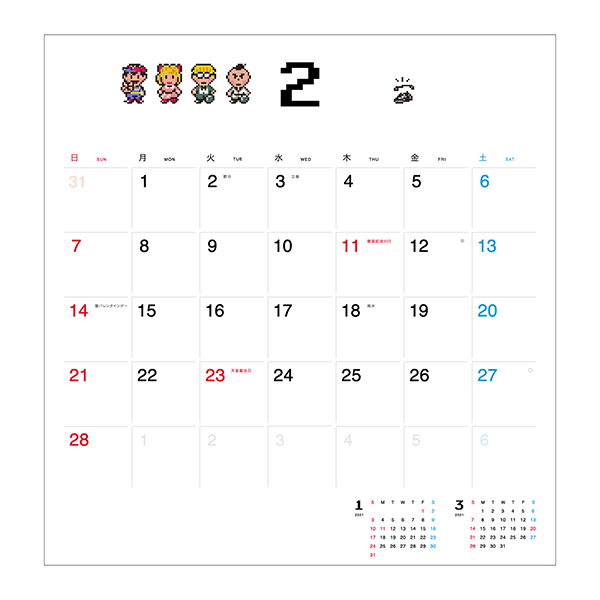 The desktop calendar on the other hand devotes each of its pages to EarthBound and only EarthBound. Though it's the smaller calendar it actually has more going on visually, folding over to show both the write-ready calendar page and a scene or location from Mother 2. Though it trims out its prequel and sequel, it does feature the likes of the Runaway Five and Dungeon Man across its year of memories. It's priced at 1650 yen, or a little over $15.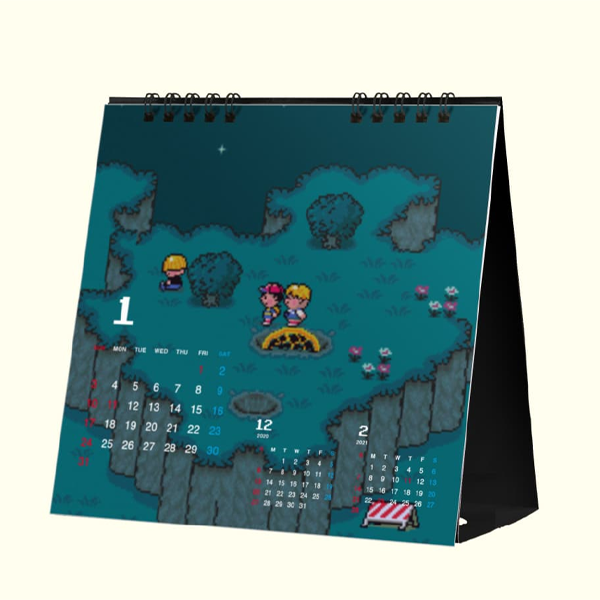 Both of these Hobonichi Mother Project whiteboard calendars will go on sale in Japan September 10th, and will ship overseas. There's no word on a potential English/international release at this time, so any calendars imported would presumably be in Japanese and holidays would differ. Still, for a new piece of Mother merch that looks this nice it might be worth picking up.
Leave a Comment