Initially planned to be released on Free Comic Book Day followed by a summer convention season filled with cover variants, Udon Entertainment's Street Fighter #100 is finally here. Part of a modified "Free Comic Book Day" summer series, the fight between Ryu and Chun-Li finally hit comic store shelves on Wednesday, August 19th. With the free release over with, Udon is now adding the cover variants to their online store.
Currently, two variants are available. The first is the standard blank cover sketch run, a staple for comic conventions with a robust artist guest list. As for the second, Udon has invited pin-up artist Reiq to illustrate the cover for the online exclusive release. Walking down a red carpet, Chun-Li and Cammy take center stage here. Channeling some MET Gala vibes, the duo are ready to party and celebrate in style. Also, Ran Hibiki from Capcom's Rival Schools series can be spotted in the photog line.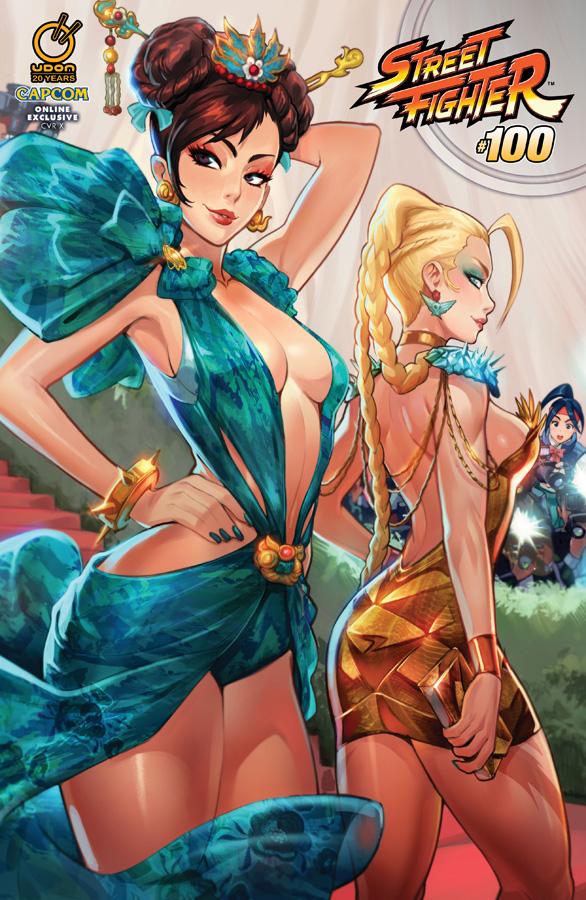 Both cover variants are available for purchase at Udon Entertainment's online store. The blank Sketch cover is $15 and Reiq's cover is $20. Chances are we might see more variant covers be released over the next few months since COVID-19 put a hard stop on all those summer convention plans.
Leave a Comment