Every year a new batch of goods and merchandise comes to Pokémon Centers, full of fun and frights and fancy costumes. For this year's, the threads are taking inspiration from the newest corner of the World of Pokémon, putting Pokemon new and old alike in costumes themed to the Galar region for a Halloween House Party!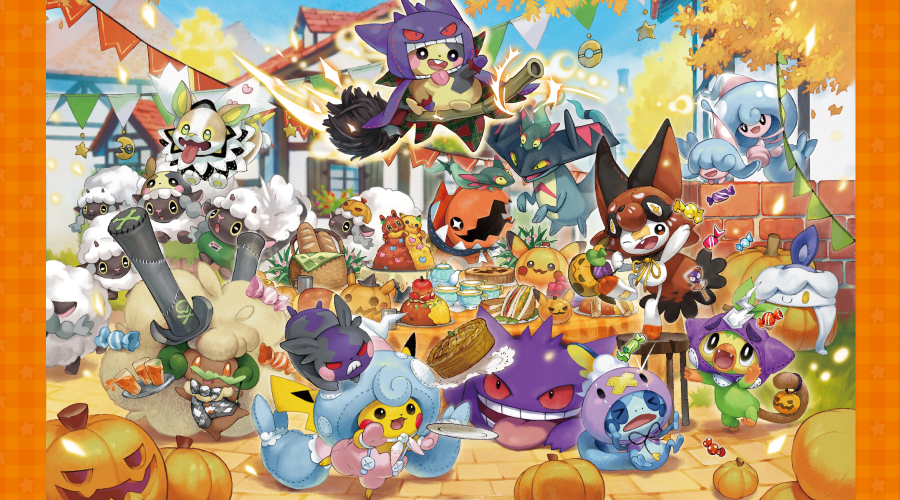 The attendees include Pikachu dressed as Hattrem, Whimsicott as Galarian Weezing, Yamper as Galarian Zigzagoon, Morpeko as Gengar, Grookey as Toxel, Scorbunny as Nickit, Sobble as Drifloon, and probably most unique and fitting of all is Trapinch dressed as Hammerlocke Gym Leader Raihan. A few Wooloo and other guests are crashing the party, but judging by the merch the above listed are the guests of honor.
Plushes will be available for Pikachu, Whimsicott, Yamper, and Morpeko in their costumes. For the Galar starters and Trapinch, they'll instead get smaller mascot sized plushes. Also available will be caps based on Hattrem, Morpeko, and Litwick as well as a pair of hoodies for Hattena and Morpeko. That last one is reversible as well, letting you flip it around if you get a little hangry.


These, as well as a few other smaller goods like clear files and a mug, will be available in Japanese Pokémon Centers when the Pokémon Halloween House Party starts on September 12th.

Leave a Comment