It's a good day to be a Kingdom Hearts fan! Earlier, we reported on a new trailer and release date reveal for the latest entry in the series, Kingdom Hearts: Melody of Memory — and quickly followed that up with the reveal of the game's box art and title music. Now, thanks to a report by Famitsu, we've learned that Square Enix has partnered with apparel brand SuperGroupies to create a new line of Kingdom Hearts footwear!
The shoe line will feature five different boot designs, all themed after different characters in the series: There will be two heeled boots themed after Kairi and Axel, and three standard boots themed after Sora, Riku, and Roxas. The boots are currently available for pre-order with a global ship date of "Mid-January 2021" and range in price from 16,800-18,800 yen (roughly $158-$177). They'll only be available to order between August 26th and September 14th, so if you want them for a lifetime, don't think twice.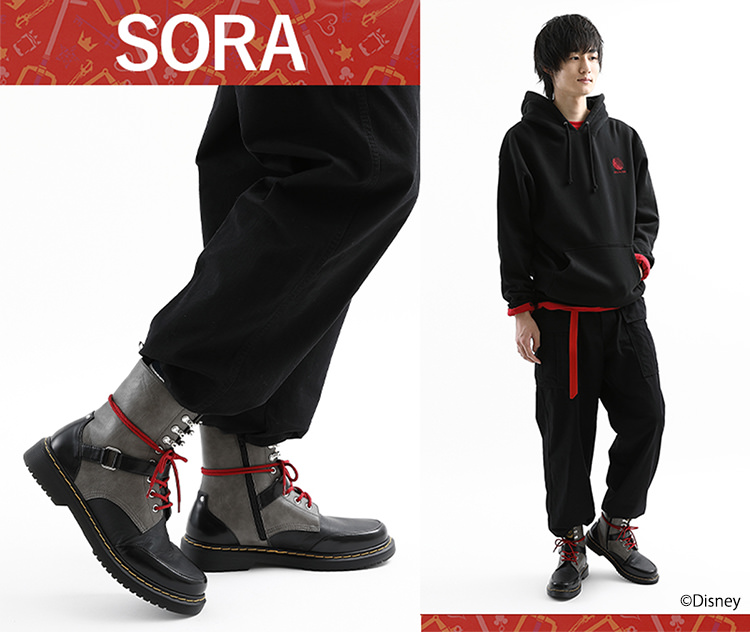 Now if you'll excuse me, I've got about two weeks left to figure out how to get a whole bunch of money and grow four more pairs of legs. (If I'm dropping that much cash on shoes, you better believe I'm gonna find a way to wear them all at once.)
May your Heart be your Guiding Key!
Leave a Comment