Netflix's High Score took on a monumental questline – to chronicle and present moments in video game history. The six-episode docu-series was able to highlight stories untold and at least a handful of video game trivia you didn't know. Yet, if the series left you wanting more or hoping to pick the brains of those involved, then you'll want to take advantage of the following today.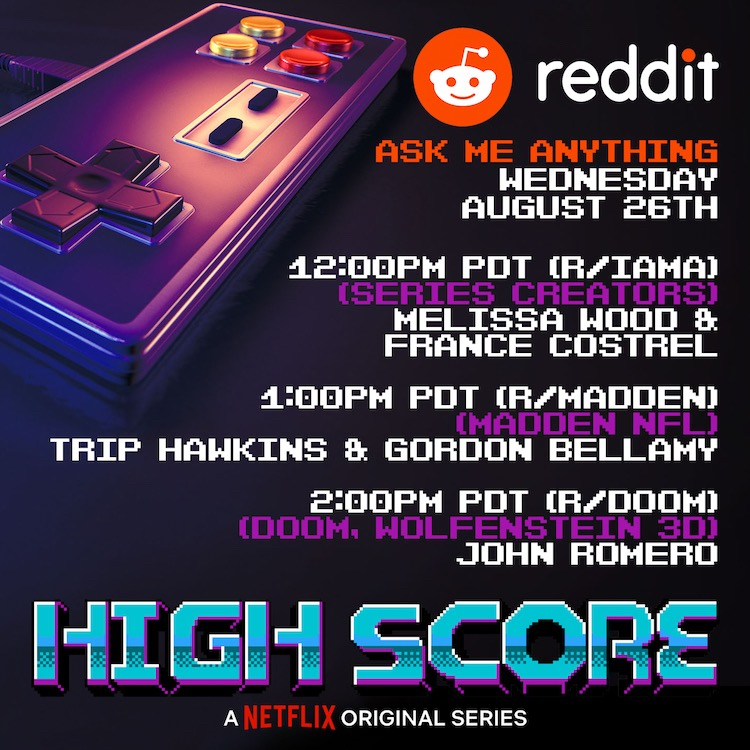 Three different AMA (Ask Me Anything) threads will be held today on Reddit! Announced via a press release from Netflix, here's who will be answering questions left and right: 
Join filmmakers & talent from the Netflix video game docu-series High Score for a marathon AMA session on Reddit! There will be three levels of talent from 12-3pm PT – series creators Melissa Wood & France Costrel, Trip Hawkins & Gordon Bellamy (Madden NFL), and John Romero (DOOM, Wolfenstein 3D).
All links to these AMAs aren't public yet, but you can check out r/IAmA, r/DOOM, and r/Madden. We'll add the direct links as they appear below:
Head on over and ask away, or read through the day's Q&A!
Leave a Comment