The latest Pokémon TCG expansion, Sword & Shield — Darkness Ablaze, is now available, and to celebrate Pokémon has revealed some info and inspiration behind the artwork of its latest trading card release. 
One of the first things you'll notice about Darkness Ablaze is the inclusion of four new Pokémon: Dracovish, Arctovish, Dracozolt, and Arctozolt. In addition, Pokémon notes that vast landscapes and vibrant colors help differentiate the Pokémon depicted in this set. Plus, there are more stadiums used as backdrops for Trainer and Pokémon cards, providing a certain "atmosphere" to "help tell a story." Overall, there is a "visual journey" to each card, and with Darkness Ablaze featuring over 180 cards to collect, there's plenty of Pokémon art to dig into.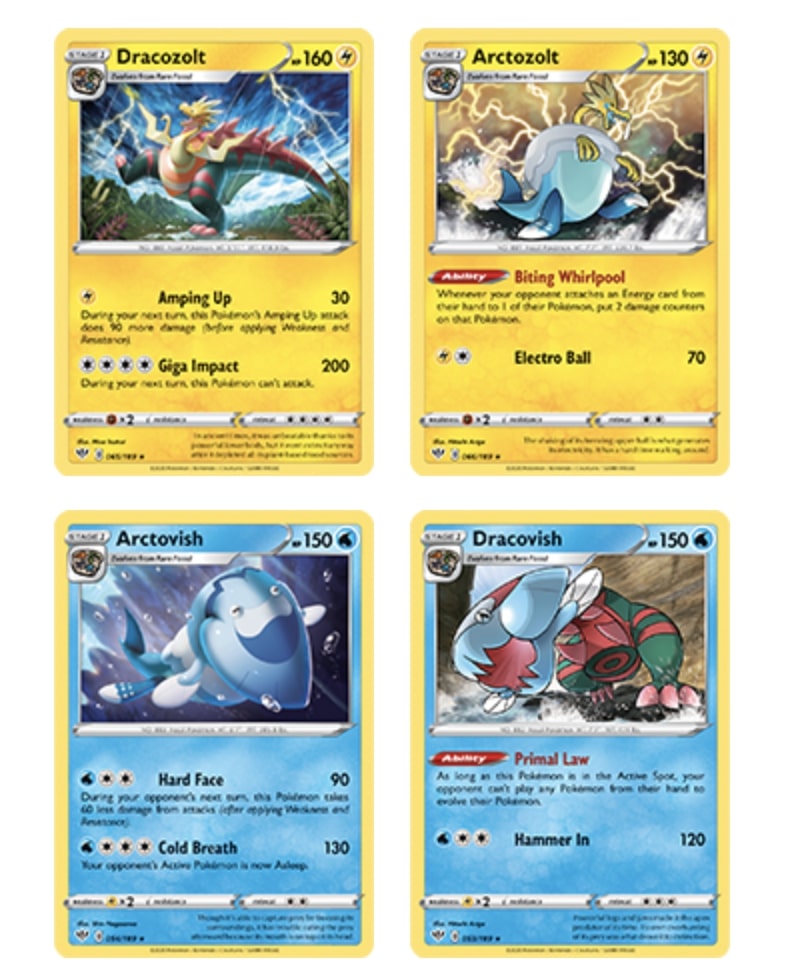 Any way you slice it, Pokémon cards are in crazy demand right now, so sometimes it's nice to take a step back to appreciate the artwork behind the cards themselves. 
Leave a Comment