Earlier this year, when COVID-19's arrival in the United States issued the first round of quarantine orders, many found a way to escape the pandemic. Even if it was just for one hour or two (or all day), you may have been playing Animal Crossing: New Horizons, binge-watching a show in your "I'll get to it later" media backlog, pursuing creative outlets, etc.
Hellboy creator Mike Mignola was drawing and posting his sketches online. 
Soon, these drawings became something bigger. Mignola began to auction off some of the pieces for charity with proceeds going to World Central Kitchen (WCK). His quarantine therapy is now turning into a hardcover book titled Mike Mignola: The Quarantine Sketchbook. IGN secured an exclusive preview of the sketchbook as well as a few words from Mignola himself.
"I started out doing these sketches just as a way to take my mind off the pandemic, but as they piled up it became clear that we had to do SOMETHING with them," said Mignola in a statement. "My wife, Christine, suggested donating to World Central Kitchen. José Andrés has been doing an amazing job getting food to people in need for a very long time, and now we are very happy to be doing what we can to help him with that."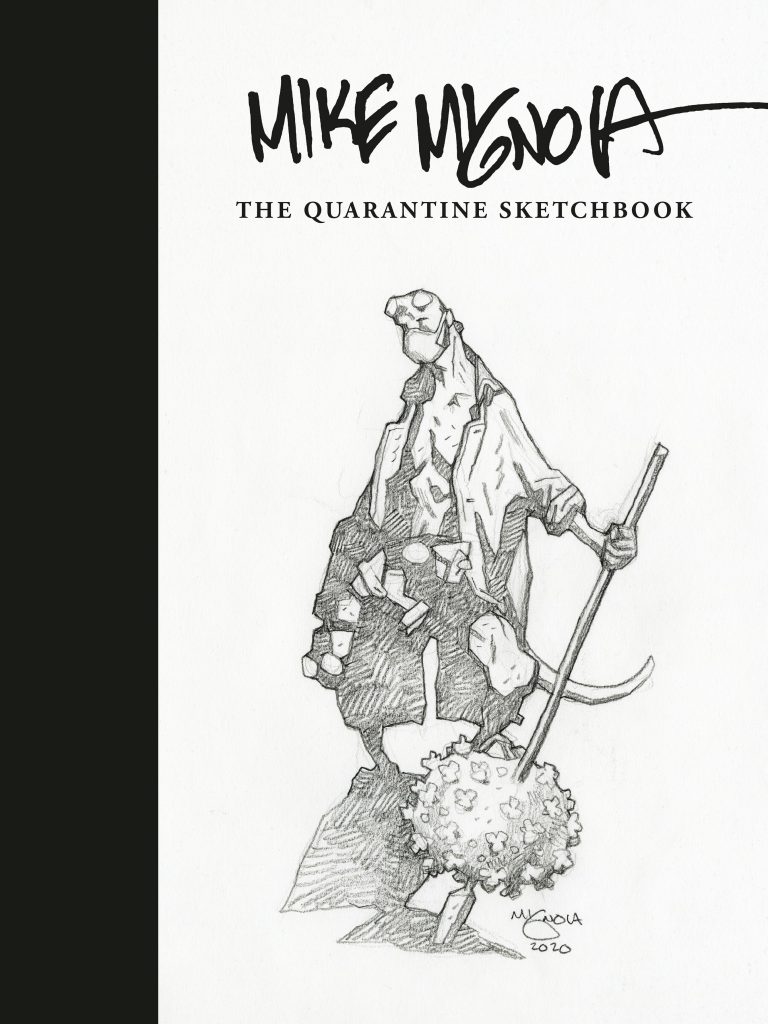 Mignola's sketches haven't been limited to the world of comics and graphic novels. Previously, we reported in mid-May that he tweeted out some Pokémon sketches. A handful of them and a watercolor piece of Pikachu, Squirtle, and Bulbasaur went up for auction on eBay. The four listings brought in a massive total of $15,874 for World Central Kitchen. While the originals have been sold, this might be the only way to own an official copy of them (provided that The Pokémon Company approves). 
Mike Mignola: The Quarantine Sketchbook will first debut at comic shops on Wednesday, March 3rd, 2021, and it'll then start appearing on bookstore shelves on Tuesday, March 16th, 2021. Dark Horse has yet to list the price for the hardbound collection, but all profits will go to World Central Kitchen and support the organization's goal of feeding those in need.
Leave a Comment