Ah, the CPSIA page. An amiibo hunter's go-to page where Nintendo would list the amiibo that are in production and provide all the necessary safety documentation. Sure, the hardcore amiibo hunting days are over, but Nintendo is still producing amiibo of the remaining fighters in Super Smash Bros. Ultimate and reprinting various characters from other lines. 
It's been quiet on Nintendo's CPSIA page this year, but there's been a change this month. Children's Product Certificate documents for Joker have been published, as well as updates added to Mipha and Revali's from the Breath of the Wild line.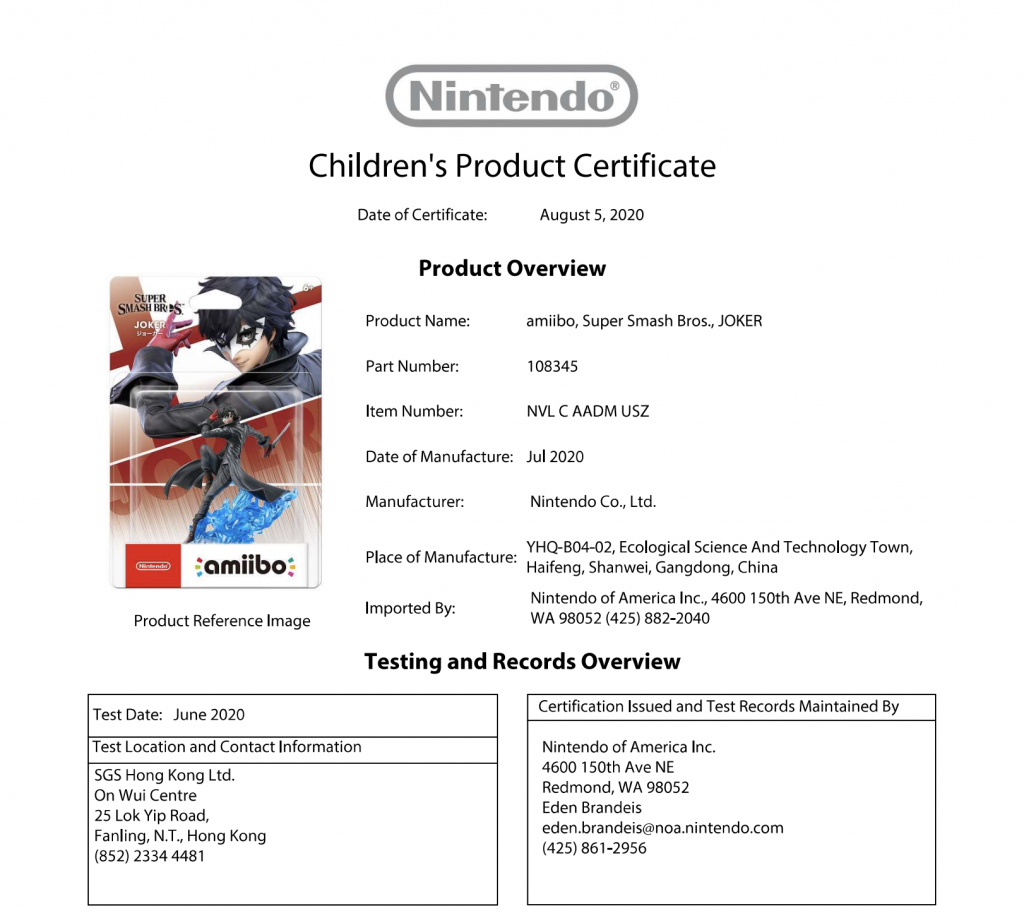 So far, Mipha and Revali have each had two months of production. Urbosa and Daruk's documents haven't been updated yet, but it's common for the CPSIA page to be updated in waves.
Anyone who is missing Mipha and/or Revali, you'll want to keep an eye for their reappearance! We'll continue to follow any new information about these reprints as well as where you can buy them via our amiibo-centric Twitter account, Amiibo News.
Leave a Comment