The highly anticipated Super Mario LEGO sets are almost here, and to celebrate, a team at Lego has assembled a massive version of the Mario model from the new playsets.
This build took six master builders, 110 hours, and 23,000 Lego bricks to make! The team even built different colored buttons that, when pressed, the powered-up Mario will make sounds and animate using digital screens on his eyes and chest (much like how the retail Mario figure reacts when interacting with different colored bricks).
WOW! It looks like LEGO Mario got a power-up 😂 pic.twitter.com/rqdYK2v9bu

— LEGO (@LEGO_Group) July 26, 2020
The gigantic Mario model could be previously seen in images from a recent Famitsu article, depicting Lead Designer Jonathan Benning judging a "Lego Super Mario Championship" trial competition. More interestingly, Benning is also sat next to a similar-sized Lego Bowser, so here's hoping we'll see another making-of video of Mario's nemesis soon!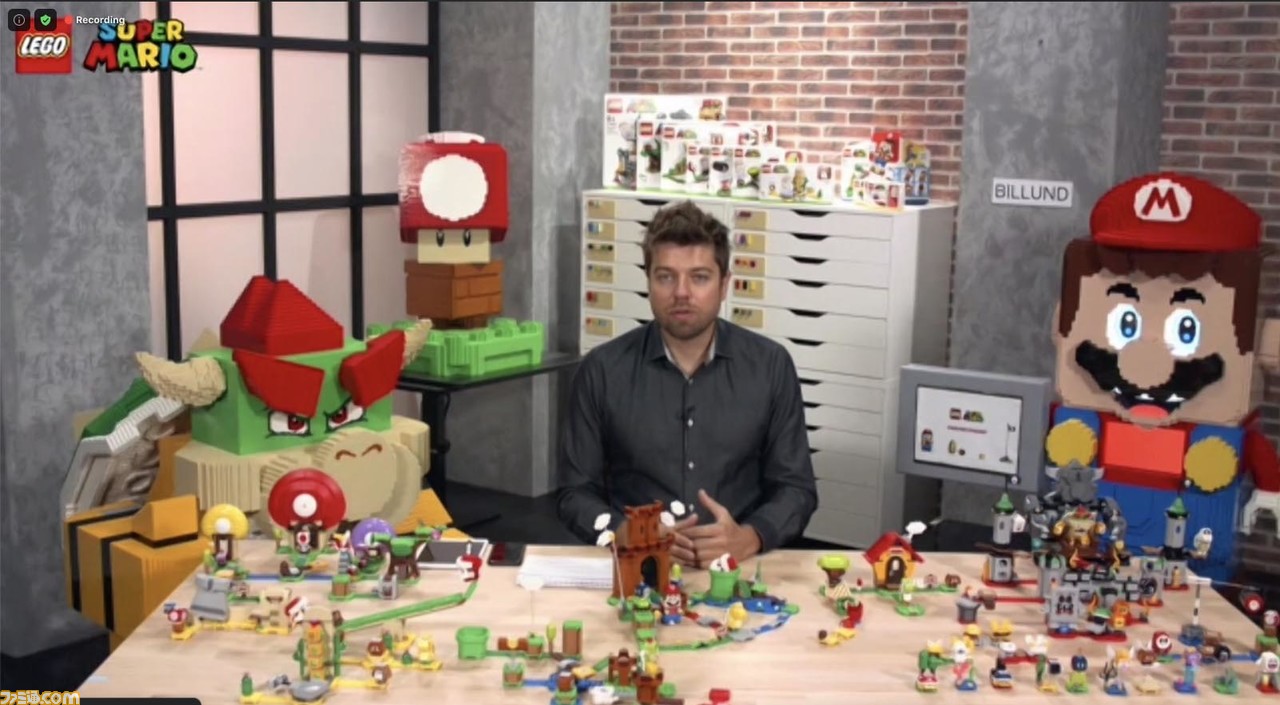 The new Mario playsets will be available to purchase starting tomorrow, August 1st. These include a Starter Course set, along with expansions featuring characters like Yoshi, Toad, Toadette, and King Boo. Launching alongside these is an amazing Lego Nintendo Entertainment System, which the Mario figure can also interact with.
Leave a Comment