We are just days away from Pokémon GO's biggest event yet — a Pokémon GO Fest with over a million ticket sales! Good thing there's plenty of space when you invite the world's entire population to catch 'em all.
There's more to Pokémon GO Fest than just catching Pokémon. At a standard GO Fest, there's a stage and multiple panels. Plus, there are dedicated team lounges to sit back and relax in or even make new friends. Niantic has found a way to capture these parts of GO Fest in a digital form and has announced what you look forward to this weekend:
Relax in the Virtual Team Lounge
The Virtual Team Lounge is an online space that'll feature a ton of exclusive Pokémon GO Fest content and more! Similar to a Team Lounge at traditional Pokémon GO Fest events, this space will provide Trainers worldwide a place to chill in when they're taking a break from playing.
Enjoy exclusive Pokémon GO Fest video content and more!

: Rest your catching arm, and watch some videos together with your fellow Trainers.

Stay in the loop with the latest event happenings

: Check out what the Pokémon GO team and Trainers around the world are posting on social media about #PokemonGOFest2020—all without leaving the Virtual Team Lounge!
Grab a sneak peek at our Pokémon GO Fest 2020 livestream lineup
Tune in to our livestream, hosted in the Virtual Team Lounge, and catch the following segments.
Pokémon GO Fest 2020 Global Kickoff

: On Friday, July 24, 2020, at 2:00 p.m. PDT (GMT −7), join your fellow Trainers and start the festivities together with a kickoff keynote by John Hanke, founder and CEO of Niantic!

The Makings of a Pokémon GO Fest

: Ever wonder what it takes to make a Pokémon GO Fest event happen? Tune in and hear from Liz George, manager of community and social, and Laura Warner, game designer, to find out how we make the adventure happen.

Print at Home Kit: How to Build a Gift

: Feeling crafty? Learn how to build a real-life Gift directly from the artist who created it, Craig Kitzmann! Download

the Print at Home kit

now to get ready.

Pokémon GO: Developer Insights

: Hear from Matt Slemon, product lead for Pokémon GO, as he shares some insights and highlights of what's to come.

Getting Started in the GO Battle League

: New to the GO Battle League? Fear not—we're here to help you build a team featuring Pokémon you'll encounter during Pokémon GO Fest.

Social Impact and Diversity

: Learn all about what Niantic is doing in the realm of social impact and diversity.

Pokémon GO Fest 2020 Commercial Behind-the-Scenes

: Filmed and directed remotely with team members in London, New York, San Francisco, Seattle, and Tokyo, our Pokémon GO Fest commercial "Look Closer" was inspired by our global Trainer communities and relationships. In this behind-the-scenes segment, you can learn about how this commercial was made. Plus, you can look forward to an appearance from the director, Rian Johnson, himself!

On-the-GO Update!

: Catch live event updates, and play Pokémon GO trivia for the chance to win prizes! This live segment will be occurring several times throughout the livestream.

Avatar Fashion Show

: Share a screenshot of your avatar's style using

#PokemonGOFest2020

for a chance to be featured in this segment!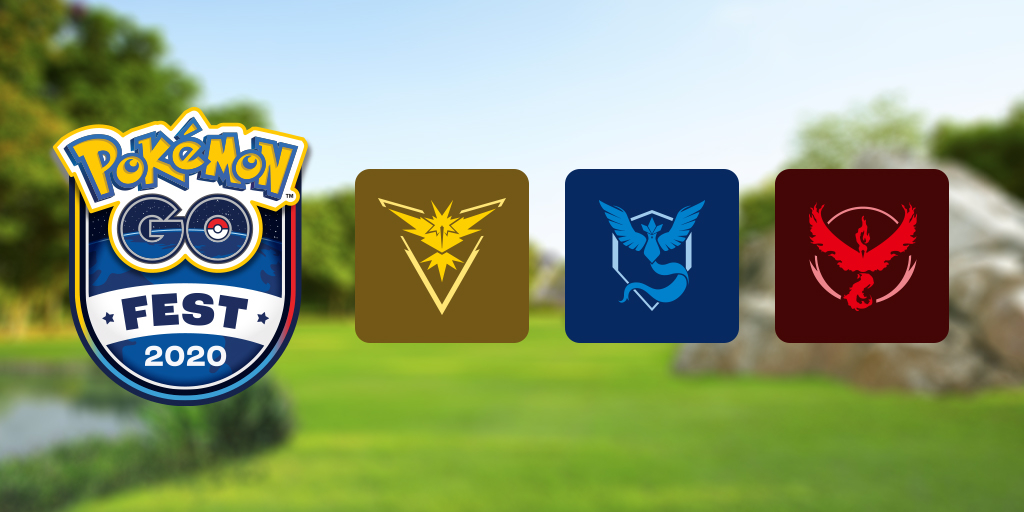 The Virtual Lounge's page is already up online. Since GO Fest 2020 hasn't started yet, not everything is up and running, but the entire livestream schedule is up! 
And for some more playing-at-home fun, Niantic also announced that for a limited time you can wear a digital Pikachu visor thanks to an effect on TikTok. Don't wait around too long for this feature if you want to give it a go, as Niantic doesn't specify when it'll disappear from the app. 
Pokémon GO Fest is a ticketed event. To join in on all the perks in Pokémon GO, you can still purchase a ticket for $14.99 within Pokémon GO by following these instructions.
Leave a Comment