They're finally here and can appear in the wild with your help! Pokémon GO Fest 2020's transformation into a two day play-at-home event has come with a number of perks and goodies. Now we have a bunch of free downloadables to decorate our homes with! 
Initially teased when the Pokémon GO Fest 2020 site was published, there's more than just a printable papercraft Gift to make. Available in A4 and 8.5" x 11" US paper sizes, you can print out your own Pikachu Visor, banners repping different teams (even Team GO Rocket), fold a papercraft Poké Ball, and even print out life-size versions of some key characters.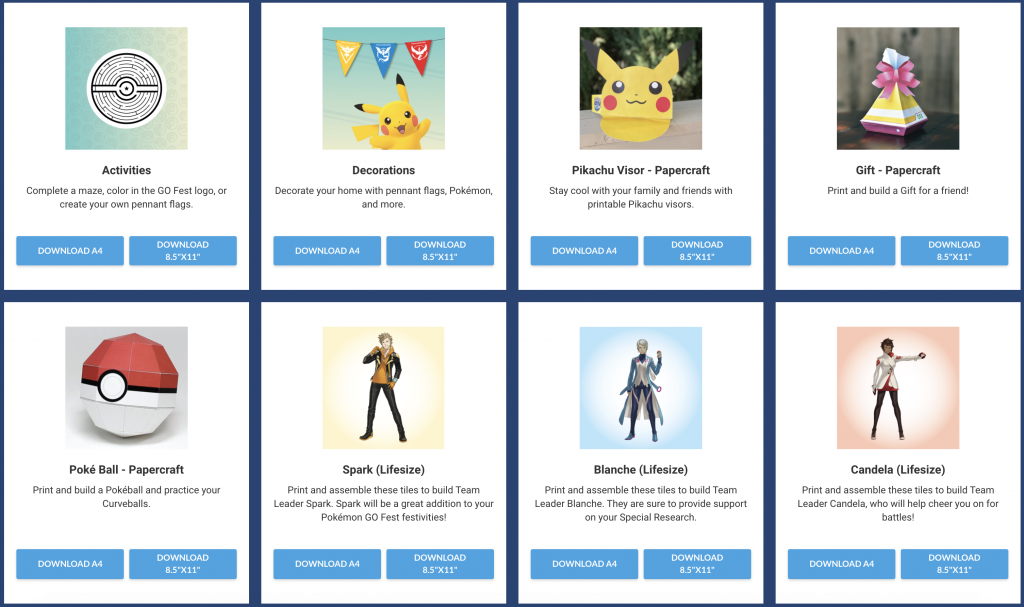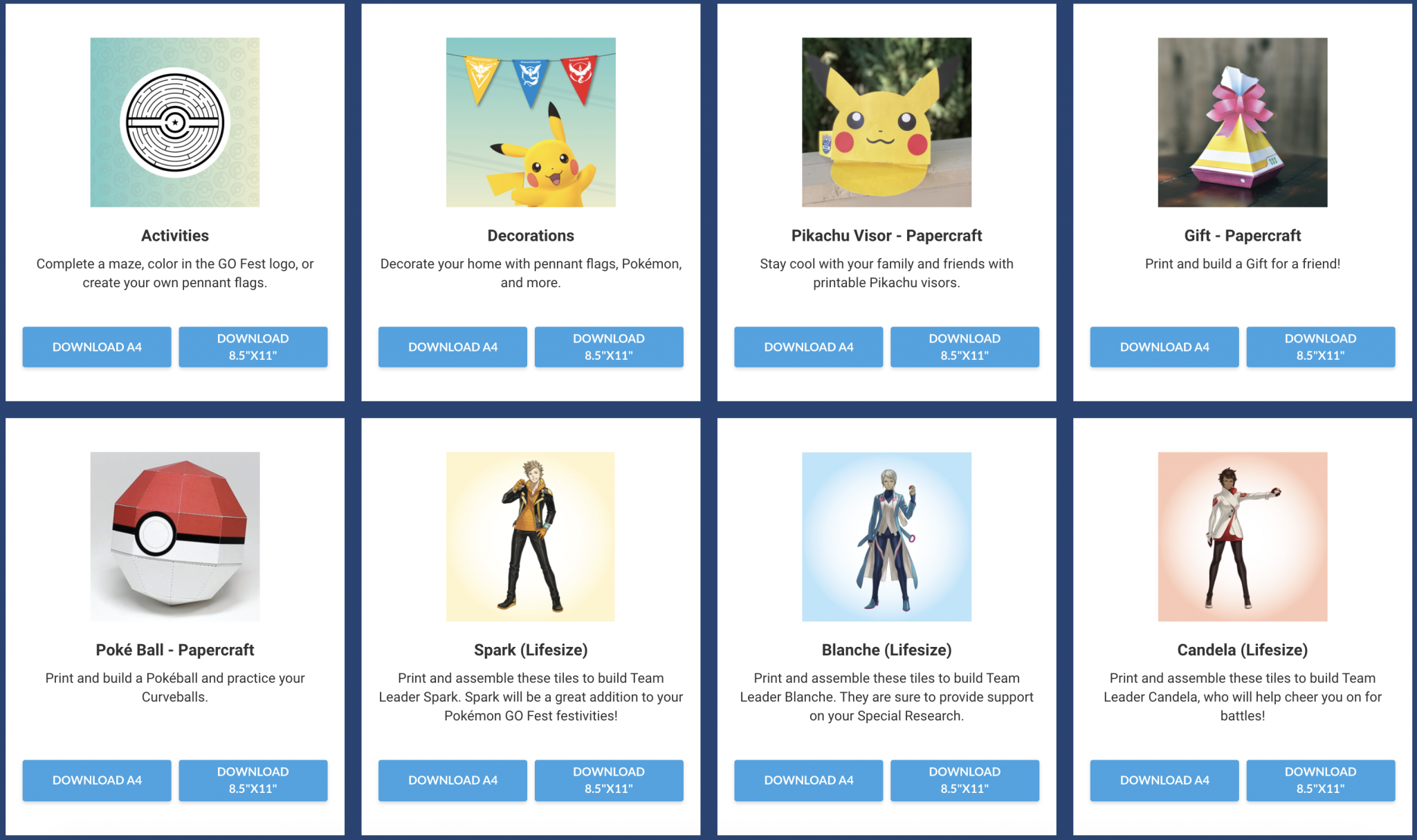 Don't forget to share your artistic vision online! Niantic will want to take a look at what you've made after all. Here's the proof via the official Pokémon GO Blog:  
"We'd love to see how the community is preparing for GO Fest! Share your crafts and creativity on social media with #PokemonGOFest2020, and we may share our favorites. Be sure to check the Niantic blog and the Pokémon GO Fest website for more updates in the coming weeks. We can't wait to share them all with you. Until we can all meet again in the same park and under the same sky…let's GO!"

You'll want to download these files soon! As stated on the Pokémon GO Fest 2020 site, "[t]hese will only be available to download for a limited time."
Happy catching, hunting, printing, folding, coloring, and taping, fellow Pokémon Trainers!
Leave a Comment