We got a glimpse of Funko's upcoming Espeon figure courtesy of @OfficialPokePOP last week, and now it looks like the Pokémon Center itself is gearing up for the release. Per usual, the site has updated its dedicated Funko page with the latest evolution ahead of the figure's actual release. This time, however, we get to see how the new addition lines up with the rest of the Eeveelutions in the group!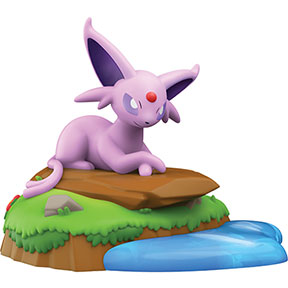 The Psychic-type is snuggled comfortably on the far left end of the Eeveelutions display. It looks quite cozy sitting on the log among some greenery next to the river that Vaporeon is splashing around in!
As we near the end of July, you can expect a release for Espeon to hit the PC site in the very near future with the usual price tag of $14.99. Make sure to stay tuned to us over at @NinWire and @WireDeals for when the listing goes live, as we'll be updating you the moment we get word of the release!
Leave a Comment