I may not have kept up with playing Dr. Mario World as much as other Nintendo mobile titles, yet whenever it makes additions to its roster I still perk up. Where were you when Waluigi gained his medical license? Did Dr. Dolphin recite the Hippocratic Oath in clicks and squeaks? Dr. Goomba Tower. That's all.
It may be a questionable triage when it comes to who joins in, but here we are one year since the game began still busting viruses.

Yellow: "Today is Dr. Mario World's first birthday! I've sent three staff tickets to everyone's doc boxes to show how thankful I am. Woo-hoo! Use them at just the right moment. Here's to a second year!" #DrMarioWorld pic.twitter.com/6rjehFYqJQ

— Dr. Mario World (@Drmarioworld_EN) July 10, 2020


To mark the occasion, players are receiving three staff tickets, allowing them to try and summon a new Doctor or Assistant for the game. Maybe you'll be able to add Dr. Baby Wario to your crew, or everyone's favorite Assistant, Clampy.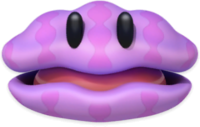 Leave a Comment