Having a Samsung account has its perks, especially if you're Pokémon GO Trainer! As part of Samsung's Summer of Galaxy promotion, the company has joined forces again with Niantic in offering up some in-game goodies for Pokémon GO. Want to rock some sweet sunset tie-dye apparel in-game? It's now a possibility! 

Starting on Monday, July 13th, those who have a Samsung account can visit the Summer of Galaxy rewards page. There, you'll see under the "Reward of the week" is a Pokémon GO image and the description for a Pokémon GO Galaxy Avatar Outfit. Click the "view details" link while logged in and you'll be prompted to enter your account's email address. If successful, you'll receive your code via that email address with instructions to redeem the one-time use code.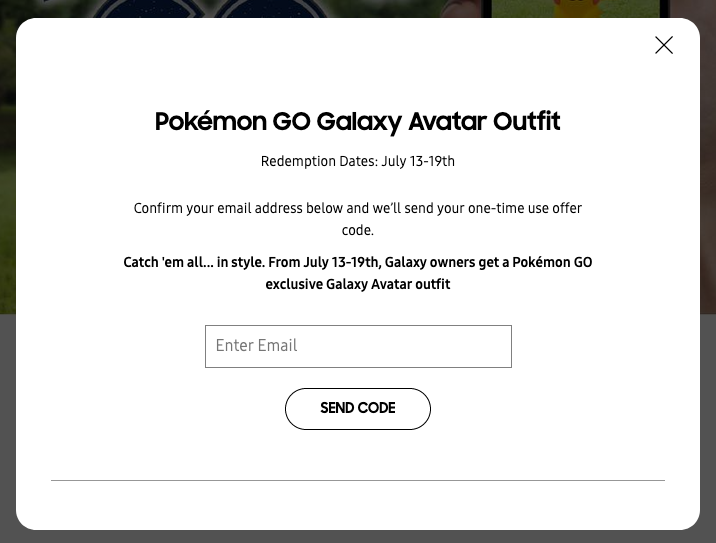 This promotion is only available on Samsung's website and for those who live in the United States. Code distribution will end on Sunday, July 19th, and codes will be nonredeemable after Sunday, August 16th.
Even if you don't have a Samsung smartphone, it's free to create an account and generate a code. For those who live outside the United States, it's possible to participate in this offer via a VPN and making a US-based account. Thanks to r/TheSilphRoad, there's a thread outlining exactly what to do if you need to jump through those digital hoops.
Leave a Comment