Pokémon Center Japan is keeping busy! One of two new merchandise announcements today, The Pokémon Company is partnering up with Shupatto again. Known for their compact, foldable, and reusable bags, Shupatto has designed two new Pokémon themed bags that will be available for purchase later this month. 
A line art, black and white design featuring Pikachu, Gengar, and a plethora of Pokémon items will only be available in a medium-sized bag and is priced at ¥2,728 (about $25.52). As for the vibrant Pikachu faces bag, it's only available as a large-sized bag and costs ¥3,278 (about $30.66).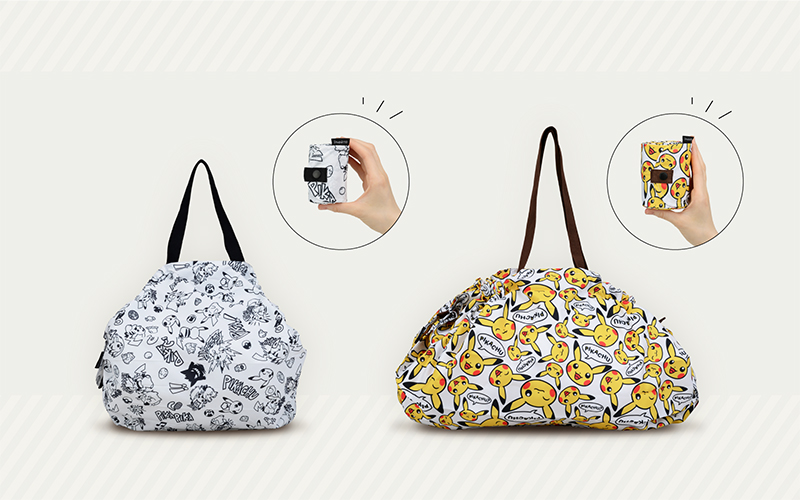 The bags will be available on Pokémon Center Online on July 21st, followed by an in-store release on July 23rd. Both bags are luckily being added to Pokémon Center's Amazon.co.jp store, making them available to import. The wording is somewhat confusing as for when the bags will be for sale. They'll be added to the site on July 23rd, but by pre-order only. It won't be until August 1st when the bags are then "on-sale."
It's stressed that there will be a limited amount available via Pokémon Center's Amazon store, so if you want to try and import the bags, it's best to get your order in during the pre-order time frame.
Leave a Comment