The latest My Nintendo calendar has been released, and it features a design based on Paper Mario: The Origami King. 
As per usual, the Paper Mario-inspired July wallpaper/calendar will cost you 50 Platinum Points, and is downloadable in 12 different resolutions for your PC, tablet, or smartphone. The download is available until the end of the month.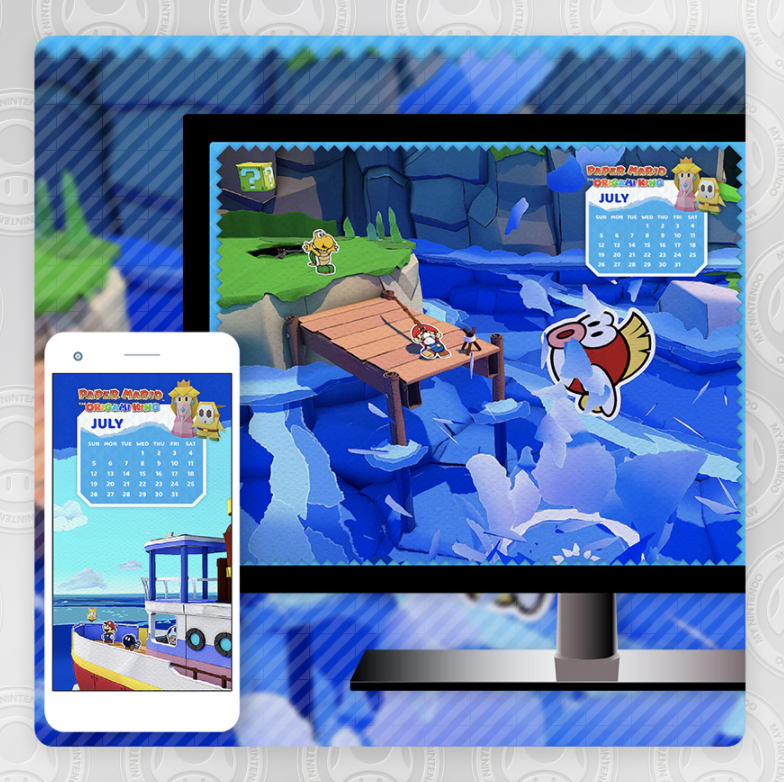 Also, in case you've forgotten, Paper Mario: The Origami King will be available July 17th on Nintendo Switch.
Leave a Comment