Looking for a new pin to add to your collection? If it's a Pokémon-centric one too, then you have quite a few options to choose from on PokémonCenter.com. Today's new product releases are plentiful with pins and a picnic blanket from the Outdoors with Pokémon collection.
Pokémon from Kanto, Johto, and Galar made it into the latest batch of pins. Hailing from Generation 1 are Psyduck, Ditto, and Clefairy. Generation 2's picks this round are Mareep, Houndour, and Houndoom. Galar region, the most recent region added to the world of Pokémon, is bringing a bunch of Pokémon new to the pin scene: Grookey, Scorbunny, Sobble, Zacian, Zamazenta, Moreko (Full Belly Mode & Hangry Mode), Drednaw, Wooloo, Yamper, and Corviknight.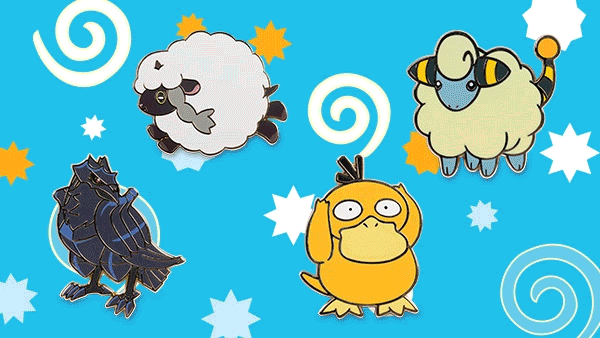 Most of the pins are sold individually at $7.99 each, save for Clefairy who's priced at $9.99, but some are bundled together. They are as followed:

The remaining new item fits in with this summer's Outdoors with Pokémon collection. A picnic blanket perfect for an outdoor getaway, even if you're having a staycation in your backyard. Ready to be rolled up for easy storage, the picnic blanket is $39.99.

Beyond that, Pokémon Center is still offering free shipping on all orders over $20 instead of its standard $50 minimum.
Which items this week are a must-have for your Pokémon collection?
Leave a Comment