Time to collect some more fluff, Trainers: as part of its "Berry Big Sale," Build-A-Bear has created some savings on select Pokémon plush bundles. Each bundle contains one plush, an outfit, a sound box, and an exclusive Pokémon TCG card.
Currently, there are six different bundles in-stock featuring six different Pokémon: Flareon, Squirtle, Pichu, Pikachu, Eevee, and Snubbull. Prices range from $44-51 depending on the Pokémon you choose. One thing to note: these savings are only applicable to online purchases, and the sale ends tonight at 11:59 p.m. CST..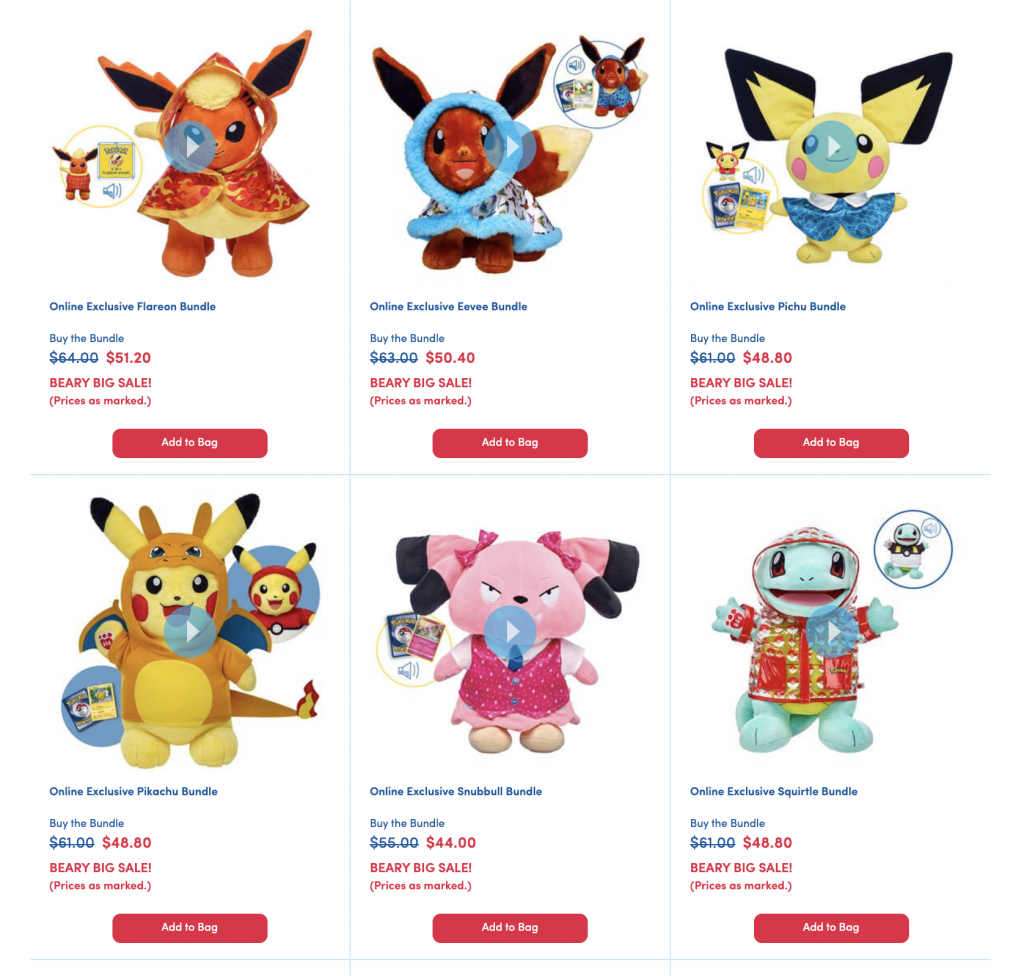 So, which of these Pokémon bundles might you pick up?
Leave a Comment