In the world of Pokémon, there are items available for luring in Pokémon or keeping them at bay. What would be the real world human-equivalent of lure and repel? I'd say any scent-related items, which perfume falls under. Thanks to a heads up from the Project Eevee Twitter account, we've been alerted to a new Pokémon product collab — and it's all about solid perfume.
Made by FITS, the Perfume Stick is perfume for on the go and can be easily applied. Modeled after a lipstick tube, FITS has decided to go for some decorative housing and packaging. This Pokémon collection is small compared to past collaborations, but celebrates some pretty popular characters from the series. Pikachu, Eevee and the Eeveelutions, and Mew made the cut; and each character was paired up with an art style and scent.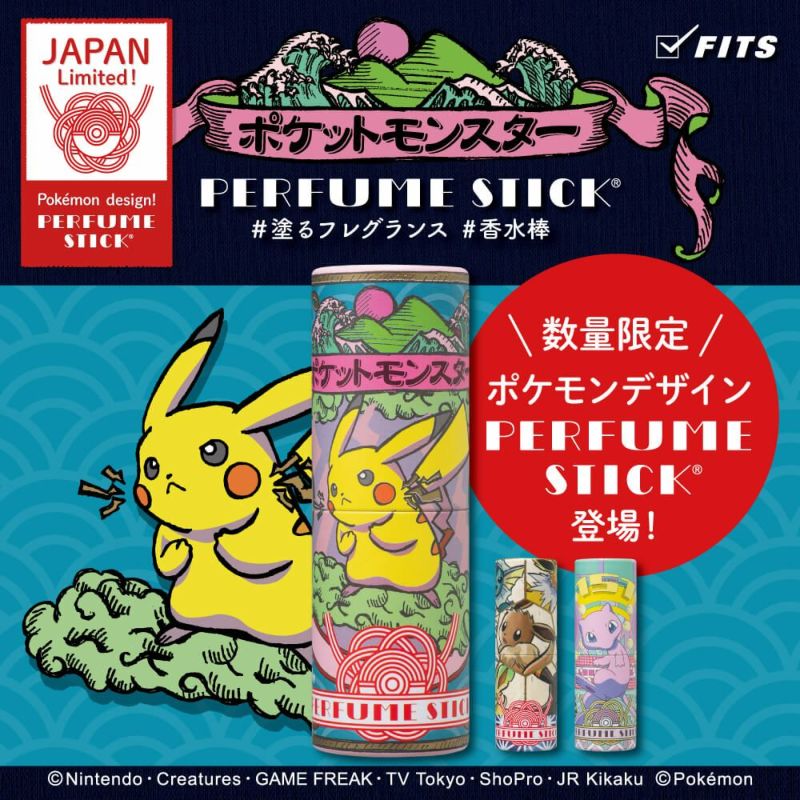 Available only in Japan right now, we can only hope that at least we can see all three art pieces in their full glory à la a digital wallpaper. Even with Project Eevee posting the non-wrap around version of Eevee's art, I'd still love to see Pikachu and Mew's.
Leave a Comment