The latest in Sonic the Hedgehog collectibles has been revealed, courtesy of First 4 Figures and GNF Toys, bringing some Sonic's most recognizable villains to small statue form. Dr. Eggman and Metal Sonic have been announced as the latest Sonic the Hedgehog Boom8 Series figures. 
In case you aren't familiar, Boom8 statues are painted PVC figures, and stand about 4.3 inches tall. You can pre-order Combo Pack 4 now for $49.99, with a non-refundable deposit of $18 needed at the time of order, and pre-orders will remain open until August 7th.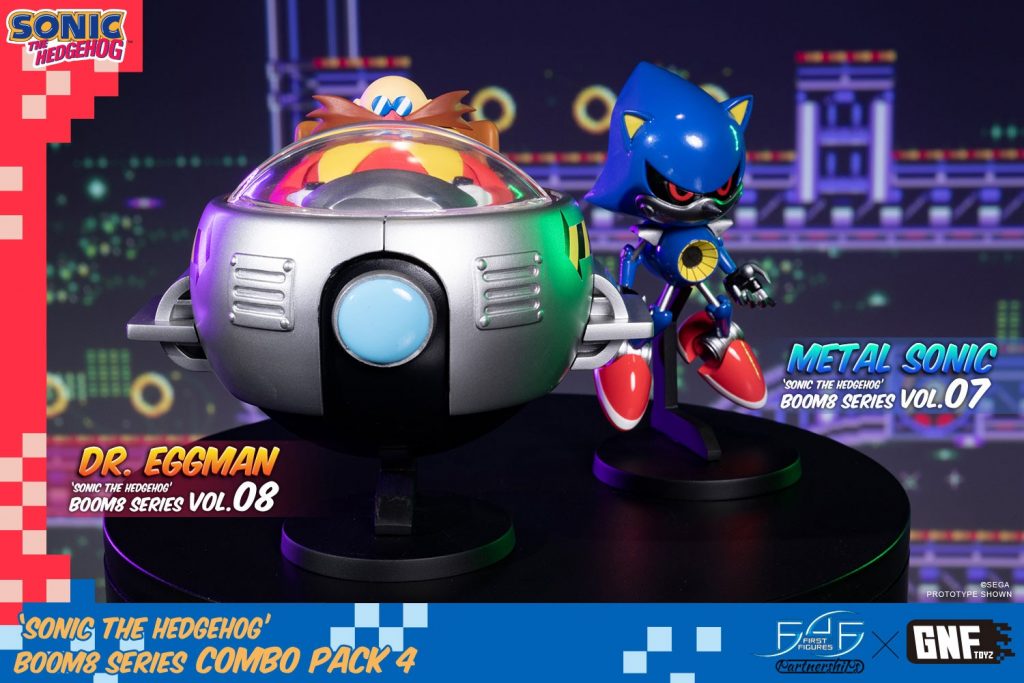 Overall, this brings the Sonic the Hedgehog Boom8 Series line to eight. For a more in-depth look at each statue, check out the trailer below.
Leave a Comment