Once again, the Kirby Dream Train is ready to pull into the station! Over the last few years, we've seen this pop-up shop take up residence in Tokyo, Osaka, and more — and it looks like 2020 is set to keep that going.
みなさま、おひさしぶりです!
おや?カービィがきっぷをさし出していますが、なにかお誘いが…?
7/10~7/23、東京駅構内のいちばんプラザに「星のカービィ プププ☆トレイン」が帰ってきます!
今回は旅のはじまり「改札」がテーマ!おたのしみに☆https://t.co/MnAToF9C2X#プププトレイン pic.twitter.com/us3ZH2ULNs

— 星のカービィ プププ☆トレイン (@KirbyTrain) June 19, 2020

This time around, the main theme will be the ticket gate itself, the start of your train trip to who-knows-where. That means new art and Kirby goods with the Pupupu Train theme (as it's known in Japan) are back in full.
At present we only know the details for Tokyo, where the shop will open up on July 10th at Tokyo Station and will remain there until July 23rd. Details for Osaka and Nagoya will follow sometime in the future.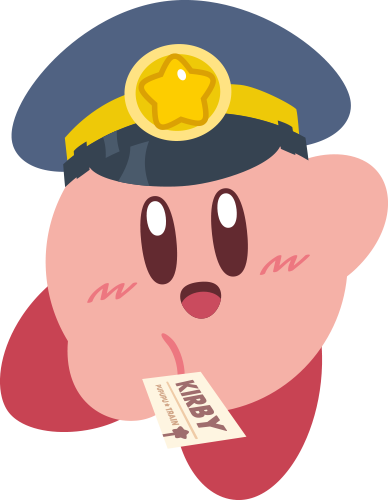 Leave a Comment