Yesterday morning's Pokémon Presents started off with an unveiling and release of a Pokémon themed self-care app focused on brushing your teeth.
Some Pokémon fans were quick to pop off a tweet about the new app. Memes, complaints, snoozing emojis, etc. could be found. I get it, there have been video game/app announcements that have momentarily turned me into an extremely confused Psyduck or a snarky Snubbull. It happens. Usually though, after that initial reaction, I take a moment to pinpoint why I reacted/felt that way.
My initial thoughts about Pokémon Smile? They were a heaping dose of "Huh?" as I tried to stay awake without my first cup of coffee. I didn't really think beyond, "Welp, fandom is going to lose it," once that segment was over. Soon, other announcements got my attention and distracted me from Pokémon Smile. Now that I'm done basking in the glory of "New Pokémon Snap" for the Nintendo Switch (for this week, at least), I can now return to "that toothbrushing app."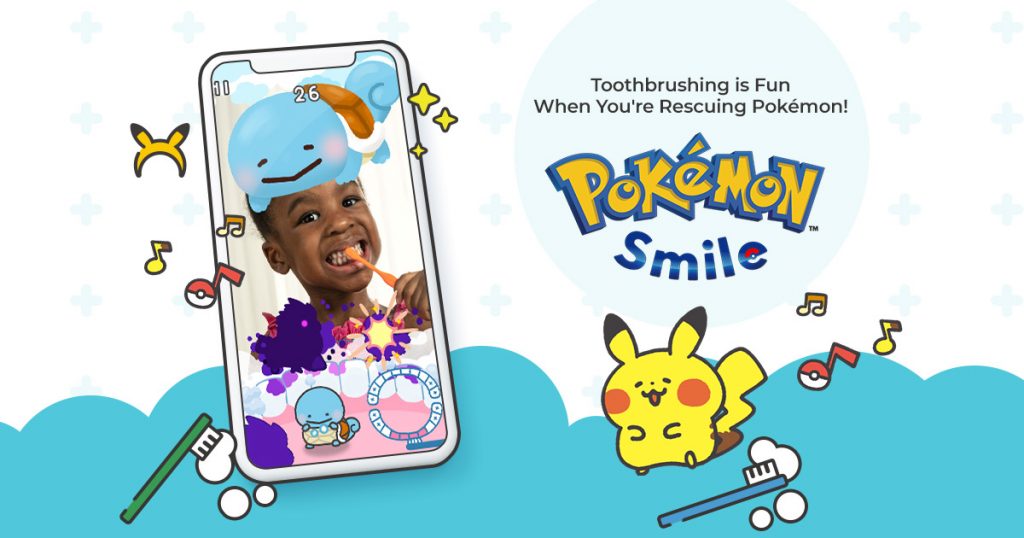 Available now, I decided to download it onto my phone and give it a go. Am I the target audience for this app? Absolutely not. The main goal of Pokémon Smile is to be used as an aid in getting young children to brush their teeth in a positive way. Yet, given the tools presented in the app, this self-care app can help keep you accountable for brushing your teeth daily. This is extremely helpful for anyone who tends to neglect this hygienic habit due to mental health issues, sensory issues, and more.
I've only dabbled in one brushing session via the app. After picking out my starter Pokémon from a selection of Pikachu, Eevee, and the Kanto starters, it was time to alter my brushing time and get to it. The app's camera features are smart, halting the timer if you turn away for a moment and not restarting until you look back, face clearly in view. A visual guide of what section you should be brushing resides in the bottom righthand corner of the screen, ensuring that you're spending a proper amount of time brushing all of your teeth. Once your session is over, you'll be able to tap a Poké Ball and catch whatever Pokémon that was "hidden" on-screen.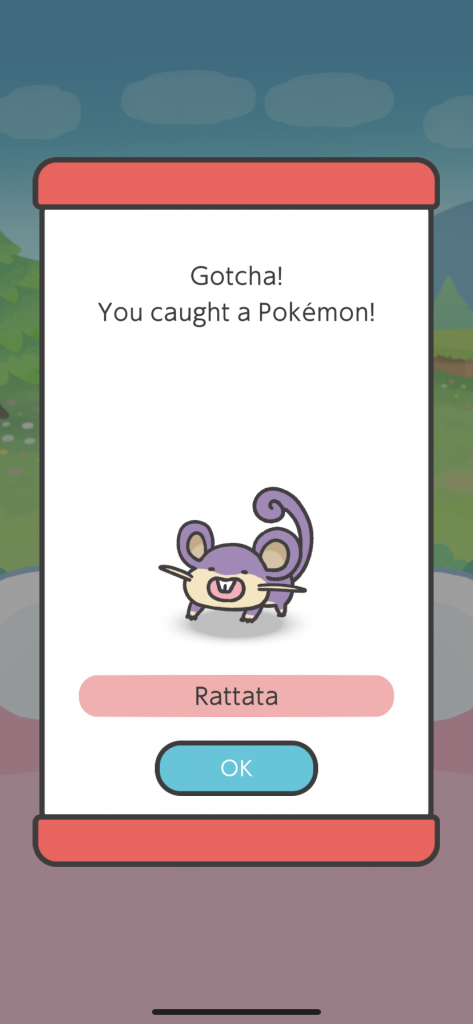 Other than improving your dental health, there are some Pokémon themed incentives. Digitally, you're rewarded with Pokémon, AR hats to wear, and stickers to decorate photos taken within the app. For anyone with a "Gotta catch 'em all" drive, the first Pokémon generation is available to collect and one can hope that more generations make it into the game. There is a waiting period between brushing, four hours. This isn't a game to speedrun after all.

Will I "play" Pokémon Smile again? Yes. It's a game not aimed at my age group, but what fascinates me about it is the avenues it opens for others. Getting young kids, individuals with special needs, those trying to get back into a proper habit, and more excited about self-care and willing to keep it up? Yes, please! We need this!
If you're still indifferent to Pokémon Smile, that's fine. Just keep in mind that before you snap a photo, you have to "Say cheese!" (or "Pika pika!") and smile. So, perhaps, it was the best way to kick off this particular Pokémon Presents.
Leave a Comment