Last month, video game developer and publisher Game Freak used the company's dedicated Twitter account to announce a hiring spree. And just today, Game Freak updated the announcement stating that they've added more time slots for interviews and that they're looking for new members to help create a new entry in the main Pokémon series. 
Game Freak and The Pokémon Company aren't done with the Galar region just yet, as part two of Pokémon Sword & Shield's DLC will be released later this fall. Yet, as we saw today, other Pokémon games and apps are being developed.
Beyond that, this is a big and welcomed change from the Pokémon fan community. There have been many opinions about Pokémon Sword & Shield's development, including wondering why Game Freak didn't invest in hiring more creatives and programmers to help tackle the series' massive PokéDex. Of course, this is all based on the last known employee count at Game Freak (143 employees in 2018). While we don't know if/how much that figure has changed over the last two years, it certainly cements that this new hiring spree is big. Hiring 23 new employees is almost adding a new 1/5th to its workforce (a 16% increase).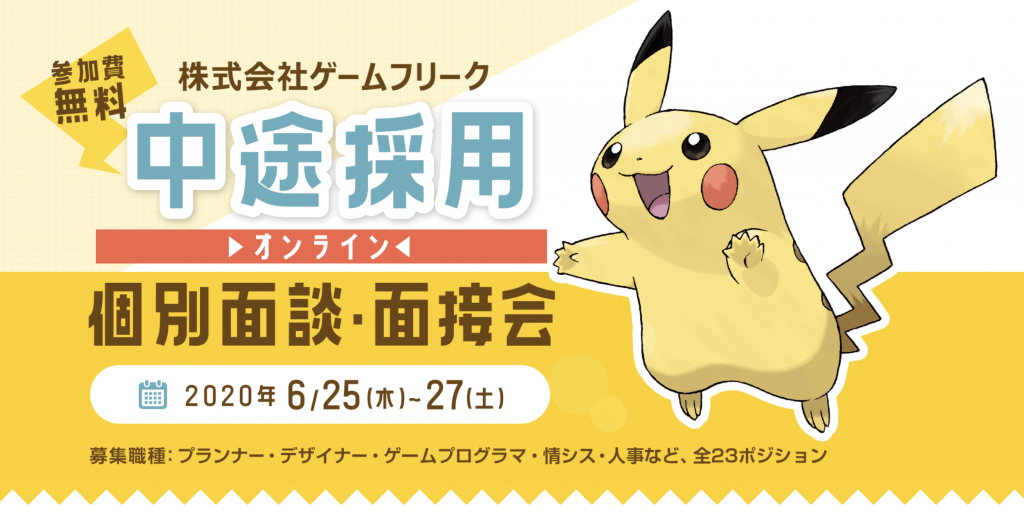 If you want, you can check out the hiring registration site and see what positions are open, the starting salary, benefits, and more. It's not a complete look behind the curtain, but it's as close as we'll get as members of the public.
Leave a Comment