We've seen quite a few fashion and apparel brands collaborate with The Pokémon Company in making a limited release Pokémon themed merchandise line. The fast-fashion company ZARA is joining in and slowly releasing various Pokémon themed shirts, shoes, and bags around the world. Of the three items that are available for order via ZARA Hong Kong, the stretch ankle boots with Poké Ball heels are being picked out and apart online.
Initially spotted on ZARA's sale site dedicated to China, and displayed last year inside a ZARA store in Singapore, the heeled boots are a modified design of an already-existing ZARA shoe, the Metallic Heel Stretch Ankle Boots. Prices for the item vary from region to region. For instance, the boots are 399.00 HKD ($51.48 USD) via the Hong Kong site, yet cost much less when purchasing from China (retail price of 199.00 CNY which equals $28.07 USD).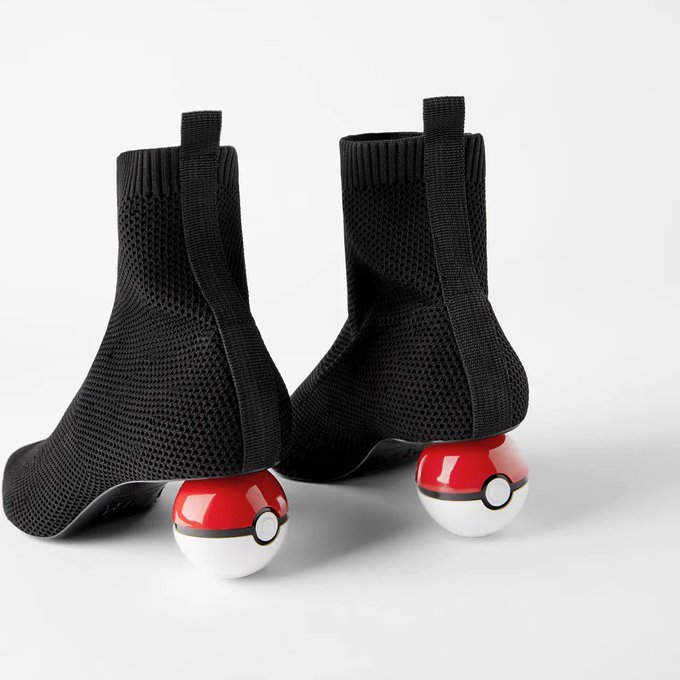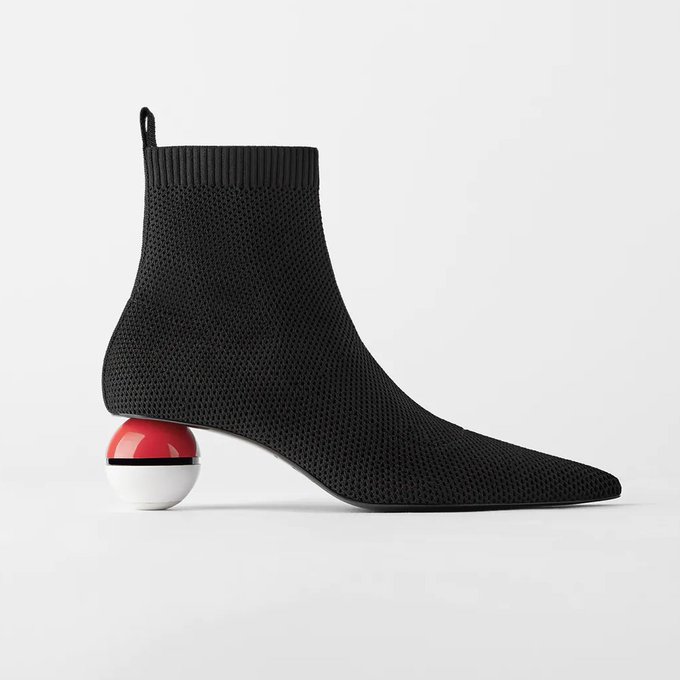 There isn't any official word if the shoes will be made available in North America, and if they are, don't expect the low pricing. The extremely similar Metallic Heel Stretch Ankle Boots are listed at $89.90 USD. Even with swapping out for cheaper materials, the Pokémon brand name always adds on a few dollars, making the $28.07 possibility unlikely.

Fortunately, ZARA's other Pokémon themed items — a kid's t-shirt and Pikachu-themed bag — don't look like rejected designs from an Intro to Product Design class. The t-shirt is available to buy within the US too, but given the previous Pokémon lines with companies like UNIQLO, you're better off spending your money elsewhere.
Leave a Comment