Pokémon is one of my favorite franchises, and these Pokémon school bags are among the cutest bags I've ever seen. Each school bag has a Pokémon mascot illustration on the back. It's a small bag that comes with a ball chain, which can be attached to the bag or a pouch.
These school bags come with either Pikachu, Scorbunny, Grookey, Sobble, Yamper, Wooloo, Morpeko, or Rotom Dex printed on the back. They include the Japanese name of each Pokémon, such as Hibanny instead of Scorbunny, or Messon instead of Sobble.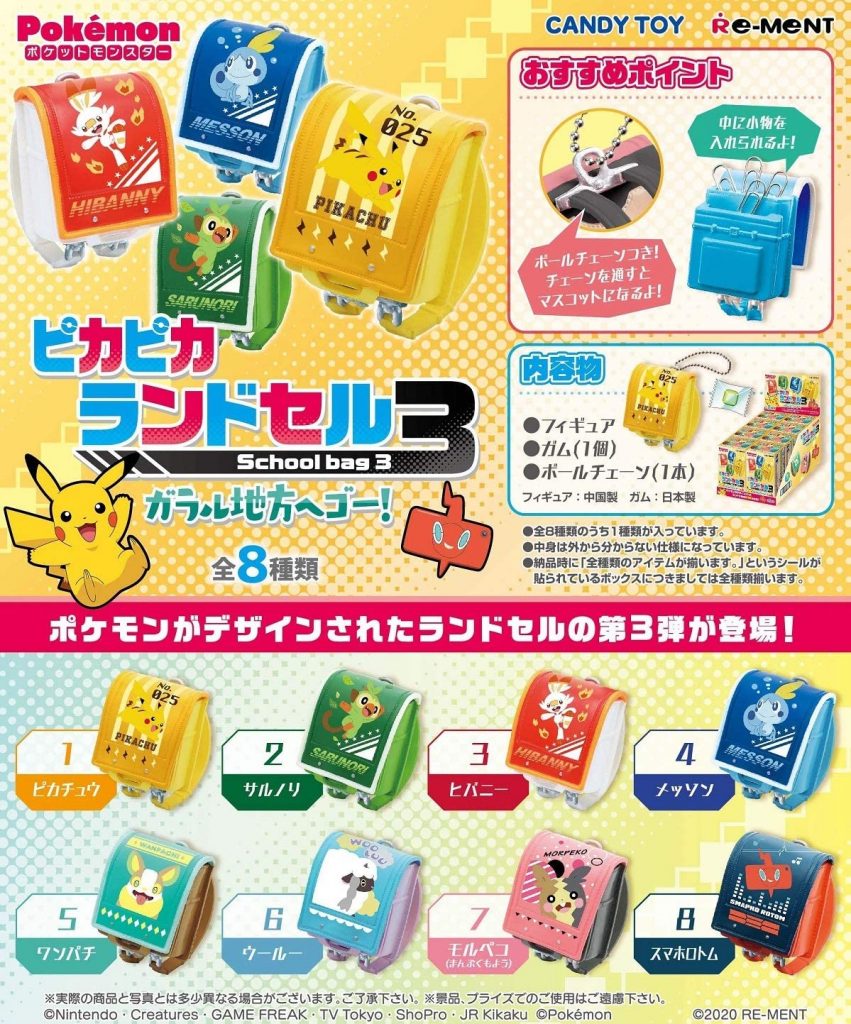 There are eight variations of the bag in total, with each one priced at 3,255 yen on Amazon Japan. They're up for pre-order now and are scheduled to be released on August 12th.
Leave a Comment