If you're a new (or newer) player to Pokémon GO, or simply someone who's taken an extended break from the game, it's easy to come back and quickly realize how much you miss from being away. It can even be frustrating when you're trying to fill out your Pokédex and you realize that, maybe even years ago before you got the game, a certain Legendary Pokémon was only available in Raids for a specific amount of time.
Luckily for all of the completionists out there, Niantic tends to be pretty generous about bringing Legendary Pokémon back into the spotlight, after their initial debut. And, it looks like that's exactly what they're doing for the Legendary Eon Pokémon, Latios and Latias, this weekend!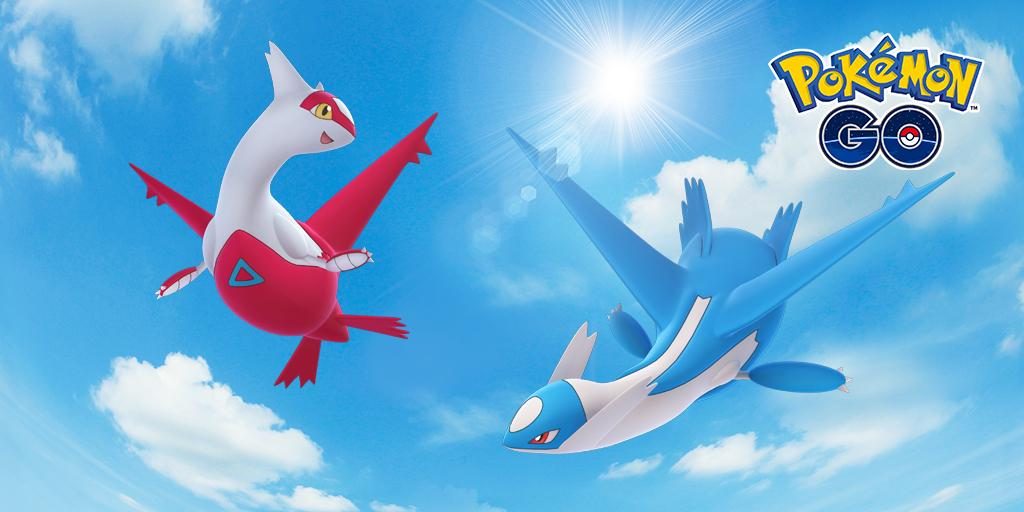 If you've previously missed your chance to catch either of these majestic Dragon- and Psychic-type Pokémon (or, you've missed out on your chance for their Shiny versions!), this weekend is your perfect chance. From Friday, June 12th, at 8:00 a.m. to Monday, June 15th, at 10:00 p.m. local time, both Latios and Latias will appear in five-star raids. And since this hasn't happened since January of this year, you're going to want to go in prepared!
Dragon-, Ice-, Bug-, Ghost-, Dark-, and Fairy-type attacks are all super effective against these two beauties, so Niantic recommends Pokémon such as Tyranitar, Togekiss, and Mamoswine.
Of course, taking down a five-star raid Pokémon is always easiest when you have a bigger group of battlers.
As always, stay safe and stay healthy while you play!
Good luck, Trainers!
Leave a Comment