Niantic has once again given Pokémon GO players the opportunity to vote on which Pokémon should appear during this month's Community Day, and it seems that the community has spoken!
For Pokémon GO's June Community Day event, the featured Pokémon will be… Weedle!
This Kanto-native Bug-Type Pokémon is often overlooked as an early-game throwaway, but it seems that Pokémon fans have somewhat of a soft spot for the little cutie. As with any given Community Day event, there are a number of features that come alongside the increased spawn rate of the Pokémon.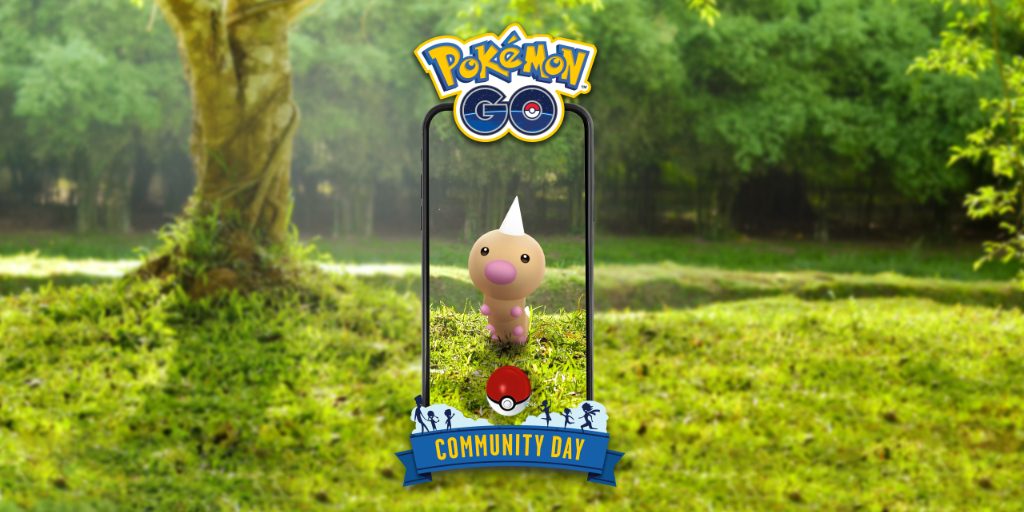 For starters, and as always, your increased encounters with Weedle might land you a Shiny or two. And, if you evolve Kakuna during the event, you'll get a Beedrill with the special, event-exclusive move Drill Run.
Additionally, there will be a special one-time purchase June Community Day bundle in the shop, containing an Elite Charged TM, 30 Ultra Balls, 3 Star Pieces, and 3 Incense.
Finally, on the official Pokémon GO blog, Niantic mentions that taking a few snapshots during the event will net you a surprise — though what that surprise is has yet to be revealed.
And like all other Community Day events, other small bonuses will be offered during the span of the event, including 3x Catch Stardust, three-hour Incense, and Buddy Pokémon with the Buddy Level of Great Buddy or higher bringing helpful items, such as Poké Balls.
Unlike last month's Community Day, there will be no Community Day livestream for June. However, Niantic has not made any mention of whether this is a one-time skip, or if the feature will not return at all in the future.
For all the Trainers participating in this month's Community Day, happy Weedle hunting!
Leave a Comment