Anime Expo 2020's focus may be Japanese animation, but the overlap and presence of games can be felt from the exhibit hall, to panels, all the way to Artist Alley. Showing that spirit is alive and well, art from none other than cult favorite The World Ends With You (with AX's mascots also joining in) was planned for the now-cancelled event's program cover.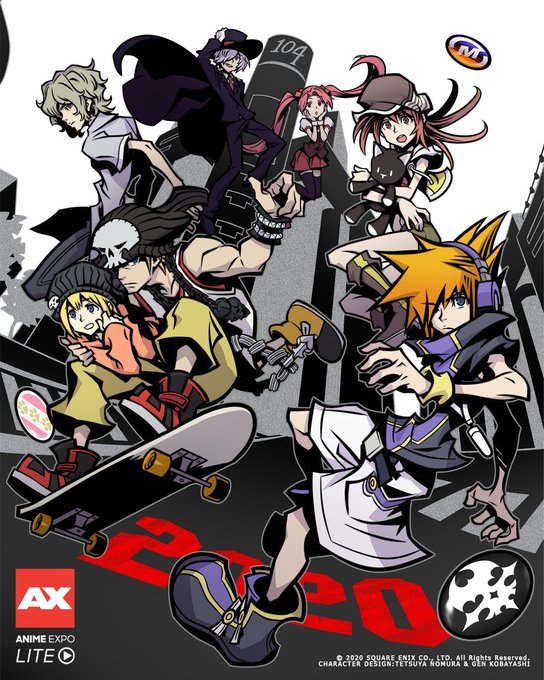 Featuring Neku, Shiki, Joshua, Beat, and Rhyme, along with a few pins on a Shibuya background, it comes just ahead of the game's 13th anniversary. It's found new purpose though, as the key art for Anime Expo Lite. This all-new and free livestream and digital showcase series will be sharing announcements, panels, special guests (including legendary Final Fantasy artist and designer Yoshitaka Amano), qnd more.
As for TWEWY, no other details or announcements have been shared for the game or its characters. This could just be a partnership rooted in the game's stylized and eye-catching style, but if it leads to anything more we'll find out when AX Lite is held on July 3rd and 4th.
Leave a Comment