There are few characters with the recognition and history Pac-Man has, with the ghost gobbler celebrating his 40th anniversary this year. First 4 Figures is among those embracing the milestone, with a new statue preview render releasing today.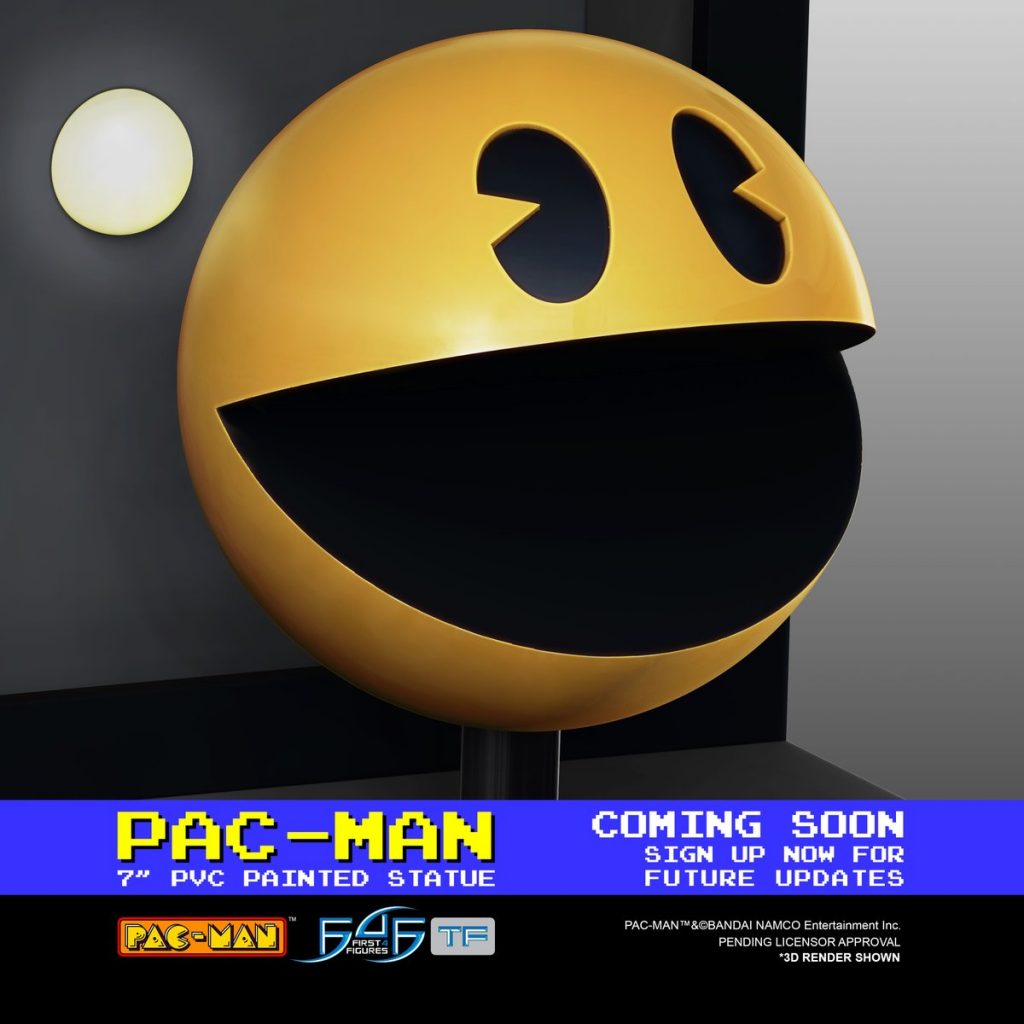 This 7″ Pac-Man PVC statue will render the yellow fellow in all his round retro glory. Pie eyes and mouth are here in full, with a black background and glowing pellet orb being teased as part of the statue.
No release date was provided, with First 4 stating it's "Coming Soon".
Leave a Comment