Darkstalkers is one of Capcom's most consistently featured franchises when it comes to crossovers, even when the series itself lays dormant in its grave. First 4 Figures is bringing a sultry spark of life though, as their latest tease is for the games' lead.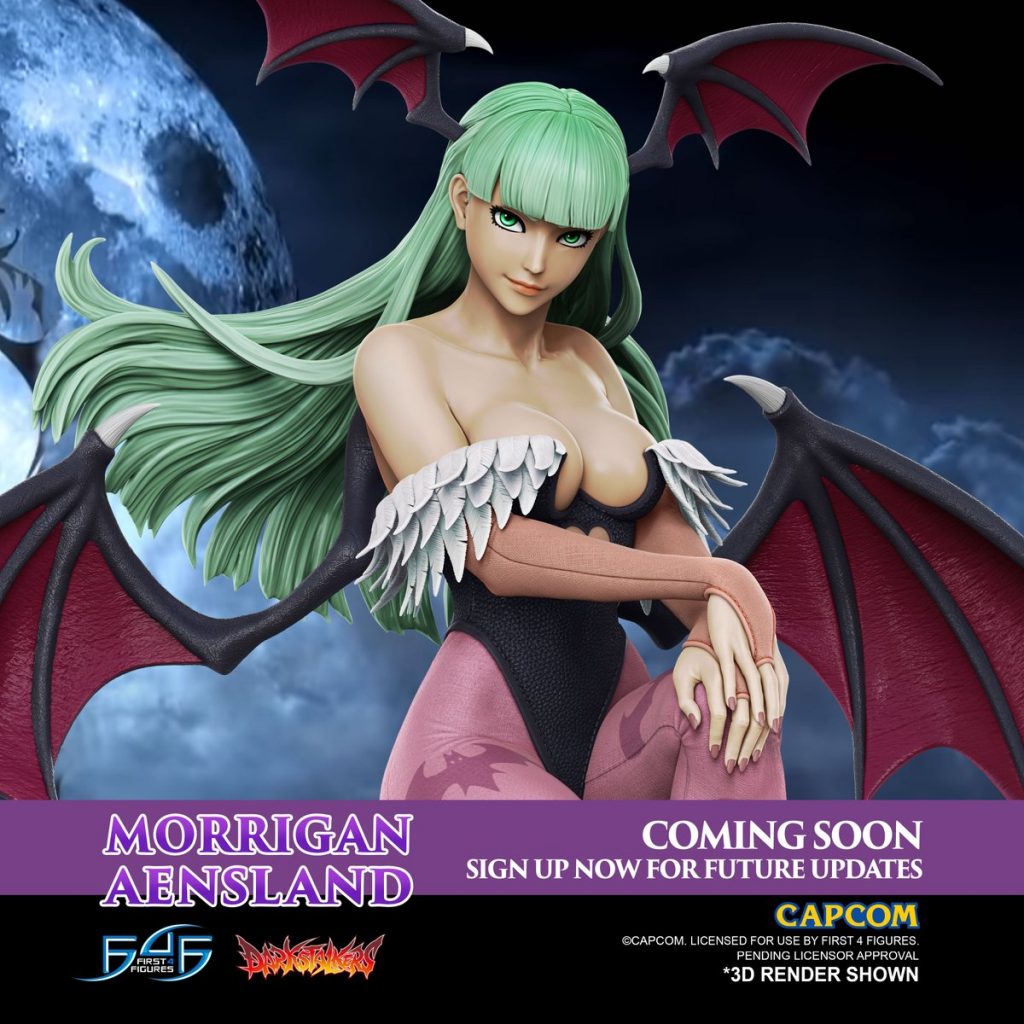 Morrigan Aensland, the popular succubus face of Darkstalkers, is getting the full statue treatment from First 4. A supremely powerful individual (sometimes dividual), Morrigan's allure is on display via a preview render.
Expect more info on her and more Darkstalkers collectibles in the future.
Leave a Comment