Eevee and friends keep spending their afternoons in North America, but that doesn't mean they aren't getting love and more vinyl toy transformations elsewhere. Bandai has been including the Pokémon franchise in their CapChara gachapon line over the last few years and the latest release is all about Eevee.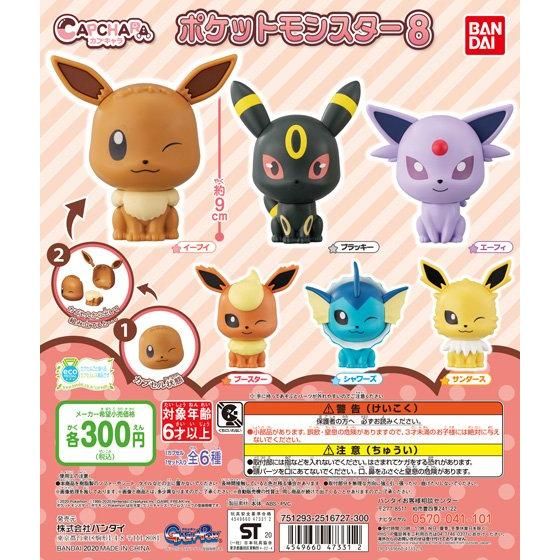 Cute and chibified, Espeon and Umbreon are ready to relax with their Eevee family. Jolteon, Flareon, and Vaporeon were released previously in Series 4, so to make things different, this time they're winking. Last but not least, Eevee, has been a part of the CapChara Pokémon releases since Series 1, and the winking face is making this release a little extra special, too. Also worth noting: this winking form is also different from another winking version that was in Series 4.
These figures are limited to Japan and cost ¥300 (roughly $2.79 as of this posting) each. You can import them from proxy sellers, as currently the various Amazon.co.jp listings aren't supporting international shipping and other toy-centric import sites aren't accepting new orders for the figurines.
Whew! You can never have enough Eevee in your lives or on your shelves.
Leave a Comment