The upcoming issue of Weekly Famitsu will be looking back at the last 30 years of Fire Emblem history. The Japanese magazine is dedicating a discussion feature to the series and all of its titles.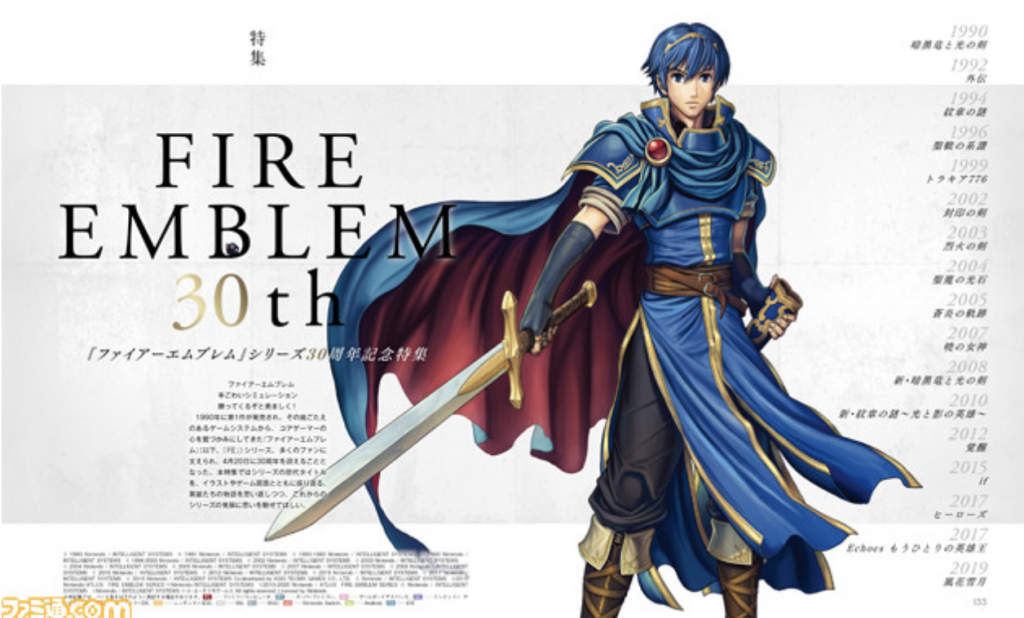 Alongside the main series games, the whole of the series will be featured in other ways. This includes examining character archetypes and recurring elements, like the (nearly) ever present merchant Anna. Spinoff projects like Tokyo Mirage Sessions, Fire Emblem Warriors, and the collectible card game Fire Emblem Cipher are also given some love. Interestingly, Fire Emblem Heroes is counted among the mainline games, a testament to both its popularity and profitability.
This Fire Emblem 30th Anniversary special will be a part of the issue arriving May 21st.
Leave a Comment