The second Eeveelution in the series has arrived for the year over at Build-A-Bear, folks. Just announced today on Twitter, the Electric-type Jolteon has zapped its way to the online store, joining previous release Flareon and, of course, Eevee.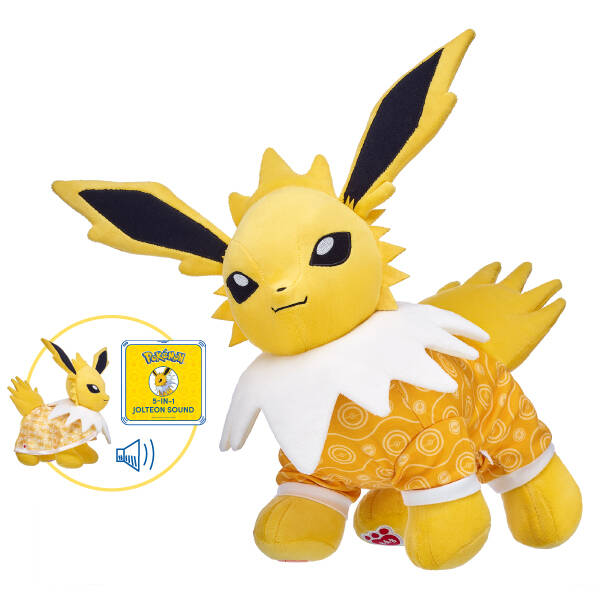 This golden fur Pokémon will totally stun you with its white mane, shockingly sharp (yet soft) ears, and super cute spiky fur. You'll receive the following items when ordering the online bundle:
Jolteon
Jolteon Electric-Type Cape
Jolteon Poké Ball Sleeper
Jolteon 5-in-1 Sound

For just $64, this electric bundle could be yours at Build-A-Bear! And remember, the bundle contains exclusive items, which means that the products within it cannot be purchased separately.
With June just around the corner we're awaiting the third Eevee evolution, the Water-type Vaporeon, to hit our favorite plush store. Stay tuned, and we'll keep you posted on when that 'mon lands on the virtual shelves. Until then, make sure to check out all the Pokémon plushes available at Build-A-Bear!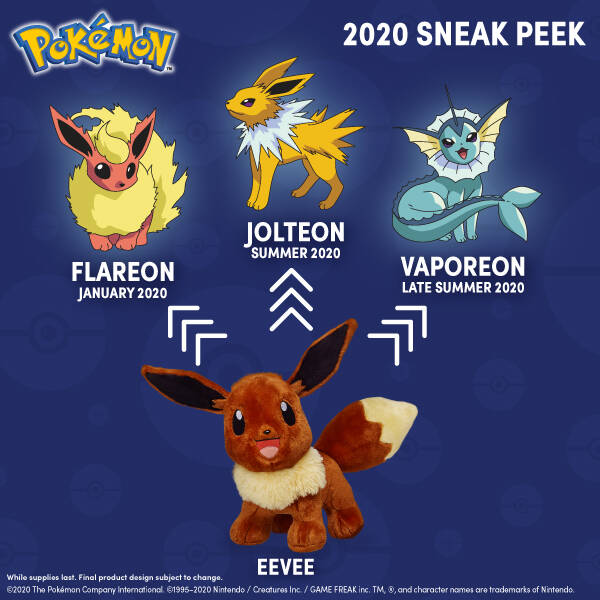 Leave a Comment