After Abra teleported right to you, it looks like something from Hoenn is sprouting up now. Pokémon GO has announced that Seedot will be the featured Pokemon for its next Community Day: Play at Home Edition.
Like the previous event, this one will run six hours-long (with increased incense time and snapshot encounters) and it'll feature a purchasable Special Research story. Any Nuzleaf evolved into Shiftry during the event window will also get the special move Bullet Seed.
The Seedot Community Day will run from 11 a.m. to 5 p.m. your local time on Sunday, May 24th.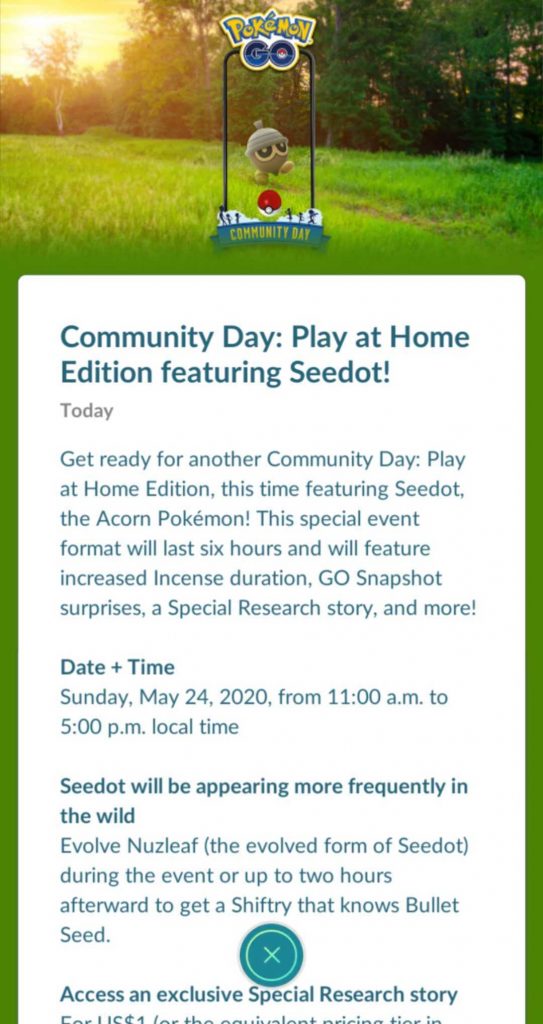 Leave a Comment