Looking for a cute way to say "I love you" to your mom or another loved one for Mother's Day this weekend? Well, Nintendo's got you covered!
Whether or not you've immersed yourself in the world of Animal Crossing: New Horizons, the design on this cute card available at Play Nintendo will bring a smile to any mom's face. The front of the card features Kitt the kangaroo's smiling face, alongside the cute little joey that sits in her pouch, bringing that sense of love and closeness to anyone who simply sees the art. On top of that, the sweet message "You're always there for me" will bring even more warmth to the occasion. And inside the card you'll find the text "Here with you or far apart, you're always close to my heart."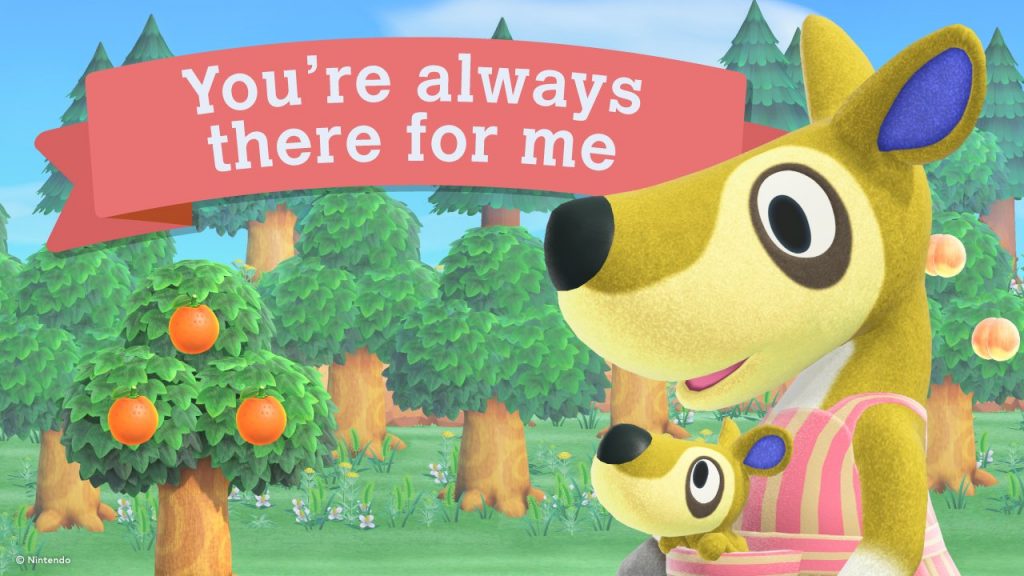 You can download and print the card over at Play Nintendo with the click of a button. And if you can't see your mom, grandma, or other special person in your life this weekend, you also have the option to share the eCard version of the card online. Perfect!
Happy Mother's Day to you and your family!
Leave a Comment