Few Final Fantasy tracks are as iconic as the recurring Chocobo theme, and if you're a musician whittling away the hours stuck at home during this on-going pandemic, you might be interested in this new initiative from Square Enix featuring the classic tune.
As part of the new "Home de Chocobo" push, Square Enix has released sheet music for the theme that anyone who can read sheet music can try their hand at. Check it out below: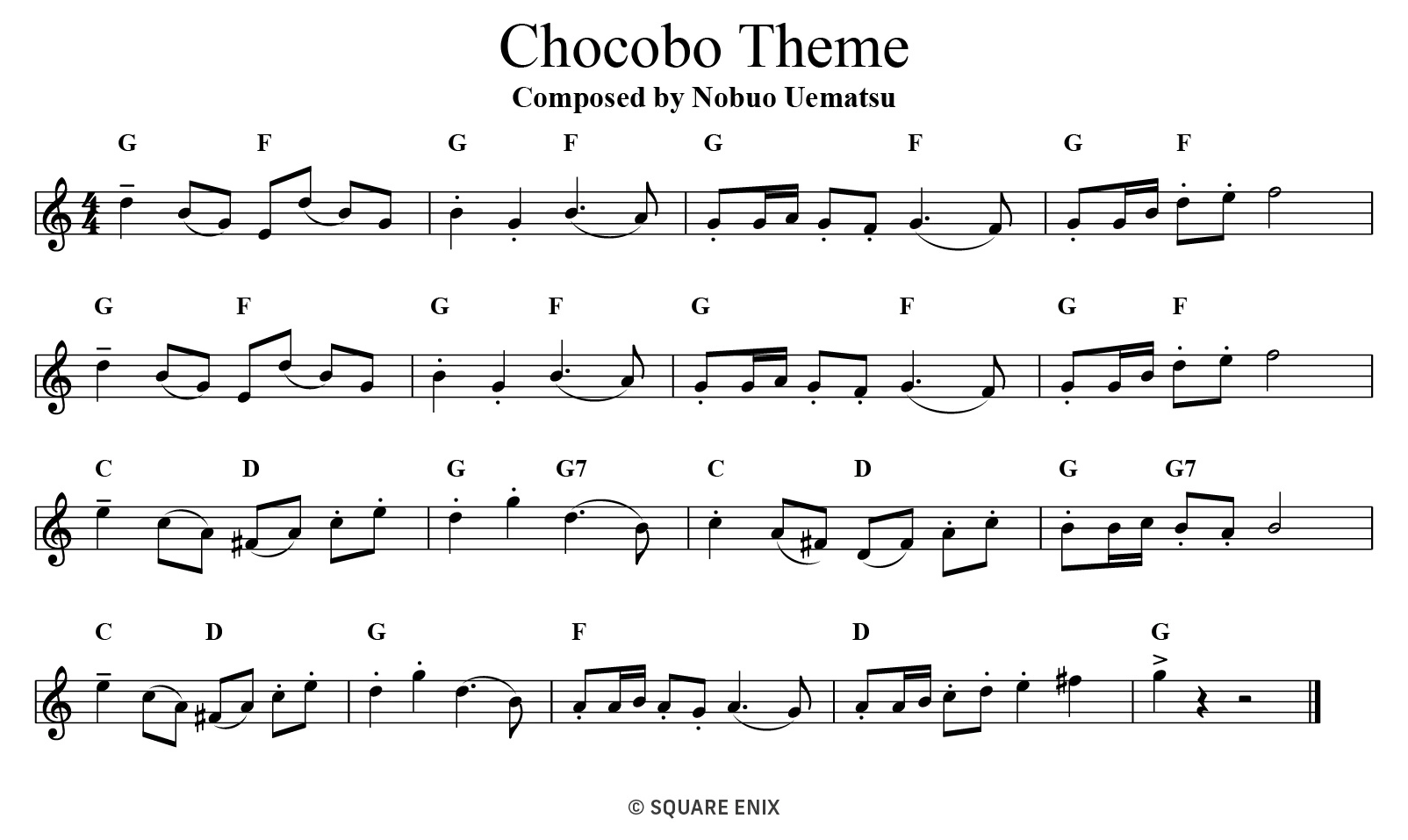 A simple recorder playing of the music has been shared, and even Octopath Traveler composer Yasunori Nishiki has gotten in on the fun.

「おうちdeチョコボ」企画🎉ミュージックスタッフがさっそく演奏してみた編をどうぞ🐥🐥🐥リコーダーバージョンです🎵#おうちdeチョコボ #HomedeChocobo #GWの過ごし方https://t.co/80TKVNA7nh pic.twitter.com/Ao4Jo4IYKQ

— SQEX MUSIC (@sem_sep) May 1, 2020
#おうちdeチョコボ #HomedeChocobo pic.twitter.com/GlrNQCMcGo

— 西木康智 Yasunori Nishiki (@yasunorinishiki) May 1, 2020


If you're a music fan, why not give it a go?

Leave a Comment