Off the heels of some new Snowboard Kids merch earlier this month, Fangamer is bolstering on another one of their N64 collections with a game that knows a thing or two about collection. None other than Banjo-Kazooie is getting a few more pre-orderable goods including new shirts, a Guh-huh! worthy pin, and a pair of socks that'll keep your feet warm all the way to Freezeezy Peak.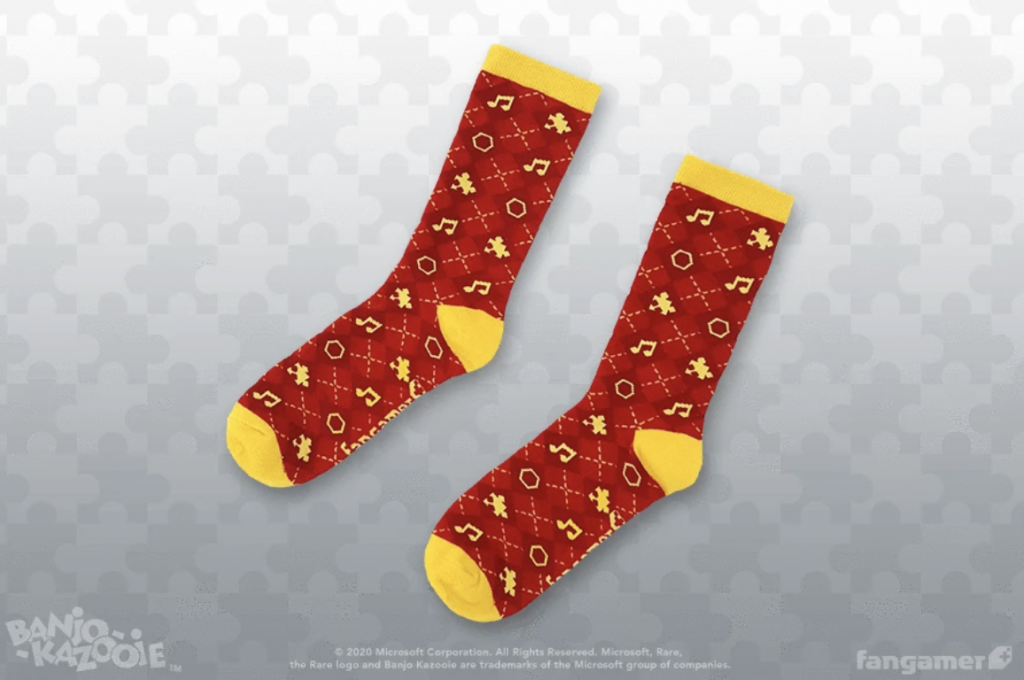 The Spiral Mountain Explorers and Rare Jiggy shirts both capture the spirit of the game in different, stylish ways. The former goes for a unique look at the bear and bird, while the latter spotlights some of their collectables – none more so than the elusive and all-important Golden Jiggy.

If you want something extra unique, a fantastic enamel pin is on offer modeled after Banjo's backpack. You can actually unfold the top flap to reveal Kazooie, a nice surprise for the uninformed and a familiar face for anyone still living in the '90s. Lastly the Collectathon Socks put some familiar, grabbable icons onto a striking red and yellow pair of footwear.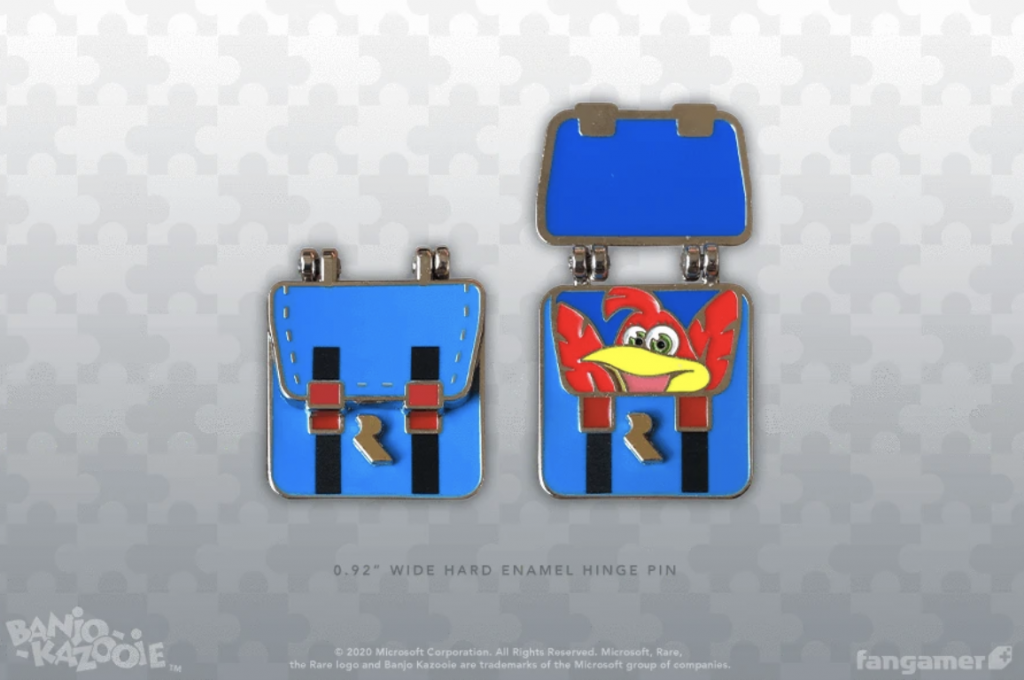 At present, only the Rare Jiggy shirt and the socks are available to ship now, while the rest are pre-orderable and expected to ship in early May. And if you missed out on it before, their Banjo-Kazooie plush set is getting another run as well, with orders expected to ship in late May.
Leave a Comment