Re-ment has another Kirby terrarium collection for the world to fawn over, with a unifying theme to brighten your day no matter what time of year it is. The Pupupu Seasons collection features six bottled or globed snapshots of Dream Land in spring, summer, fall, and winter; with plenty of charm in each one.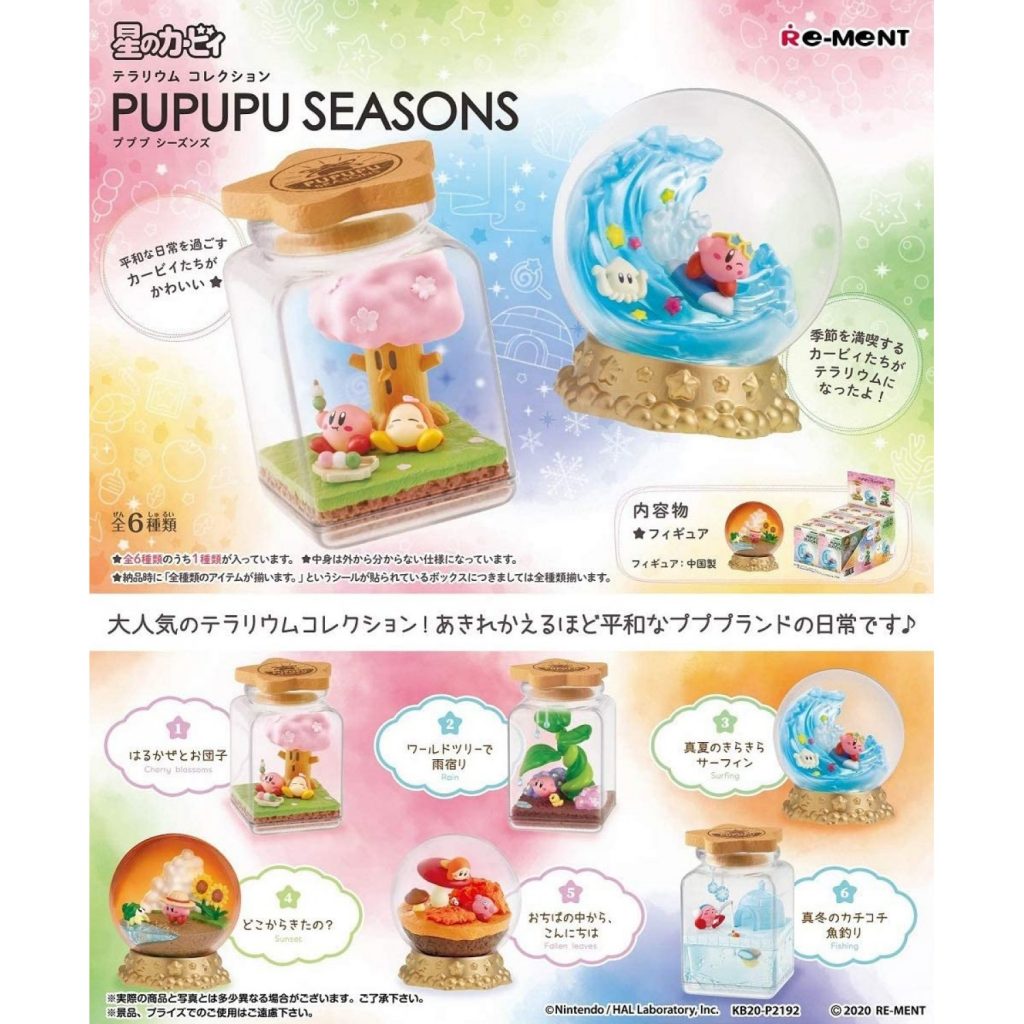 It looks like spring and summer are getting double the fun, capturing the pleasantries of cherry blossom viewing and fresh rains for springtime, while summer gets surfing and sunset scenery. As for fall and winter, nothing beats fresh fallen leaves and a little ice fishing right outside a freshly packed igloo.
A few other Dream Land friends pop up throughout for the fun, like Waddle Dee and an extra pink Whispy Woods; and if you'd like these for your own viewing enjoyment, they can currently be ordered as a full set from Play-Asia.
Leave a Comment