You might've heard that the Levi's x Super Mario collection officially launched in North America yesterday, but today it was revealed that Nintendo also has a little something else for My Nintendo Members: Levi's x Super Mario wallpapers!
The two wallpapers share the same design, which features a mega collage of characters from Super Mario and the Levi's logo in the middle. The only difference is the coloring, where Wallpaper 1 features saturated colors, and Wallpaper 2 uses a grayscale palette with Mario on the Levi's logo.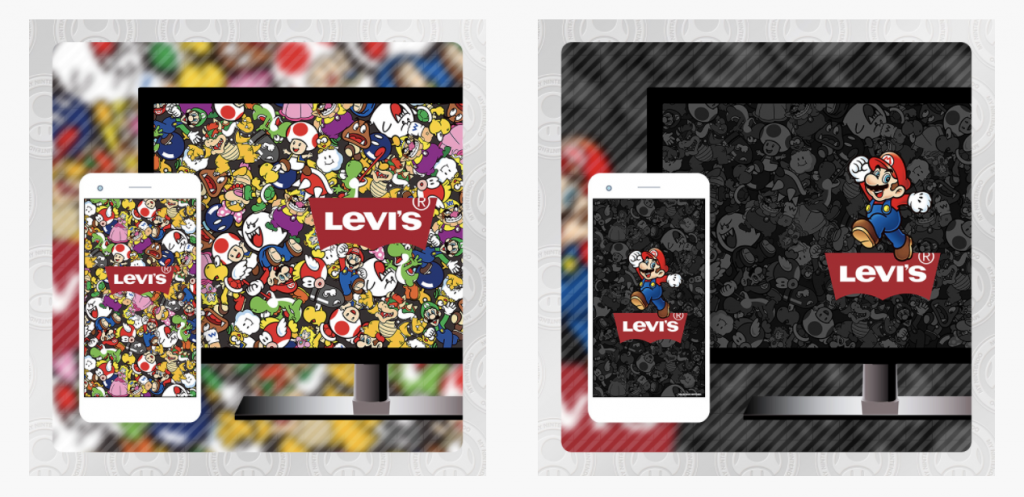 Both My Nintendo wallpapers will set you back 50 Platinum Points. 
So, what do you think? Which one of the two designs is your favorite? Let us know via Twitter or the comments below!
Leave a Comment