Ever since they were revealed, I've wondered when G-Max Pokémon would get the plush treatment. What size would they be? Would they have their dark clouds? Is big boi Pikachu that much more huggable? Thankfully, those answers are either here or just around the corner, because the first round of these Sword and Shield plushes are nearly here!
Gigantimax Pikachu, Eevee, Charizard, Meowth, Corviknight, and Alcremie are all arriving this month, and they do indeed feature those dark clouds – oh, and they are adorable. Just look at the way it wraps around Eevee's ear and tell me you don't want to pet it. And don't you just admire each and every layer of Alcremie?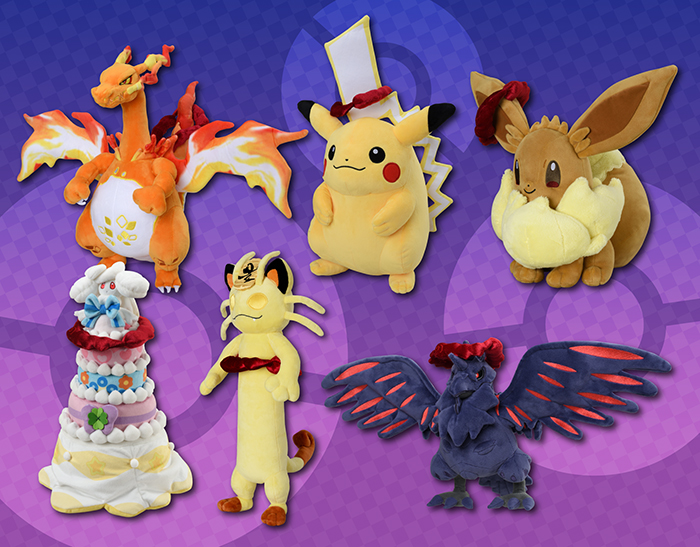 These plushes and related merch will be available in Japan starting May 2nd at open Pokémon Center locations, with online ordering opening on April 30th. While some would be straightforward enough, I await when the Pokémon Center puts itself to task and decides to tackle G-Max Centiskorch, Sandaconda, and Orbeetle.
Leave a Comment