Have you ever thought, "I wonder who's the best Trainer in Pokémon GO?" If so, you're in luck, as Niantic has revealed a new way to track Battle League rankings with the GO Battle League leaderboard. This new ranking system comes from the GO Battle League switching formats. 
This new Pokémon GO addition allows you to track the top-500 Trainers across the world, and everyone's rankings are based on the previous day's in-game ratings (which will be updated daily between 1:00 p.m. and 3:00 p.m. PST).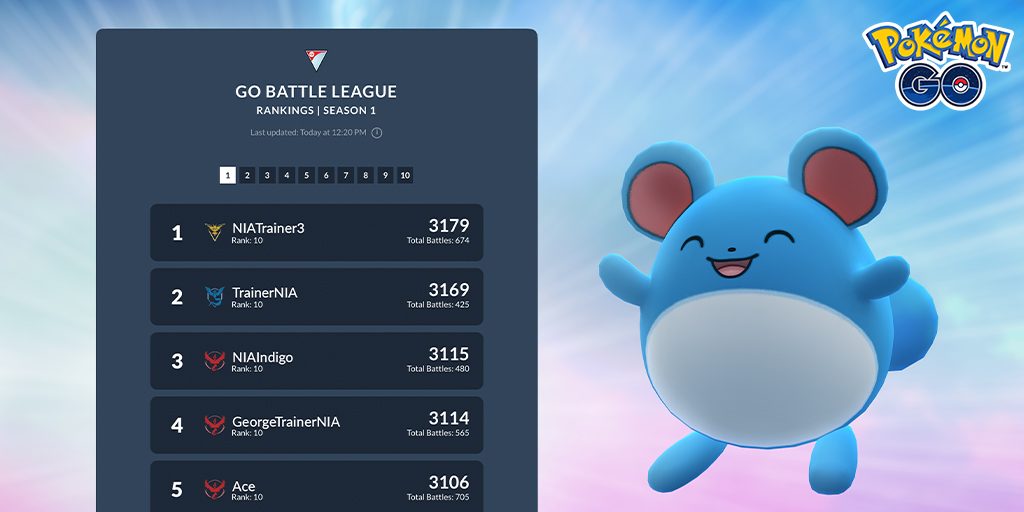 To celebrate, Nianitc also revealed that Marill will be the first Pokémon featured in GO Battle Day events. The new event features activities related to the GO Battle League, and will be available from from 12:00 a.m. to 11:59 p.m. local time.
The Pokémon GO Battle League leaderboard launches tomorrow, April 10th.
Leave a Comment