Are you a fan of everybody's favorite strategy RPG/marriage simulator series and board games? Then Brother Ming Games has you covered with Anna's Roundtable, a fanmade Fire Emblem Board Game featuring all the tactical tumult you love: now in tabletop form.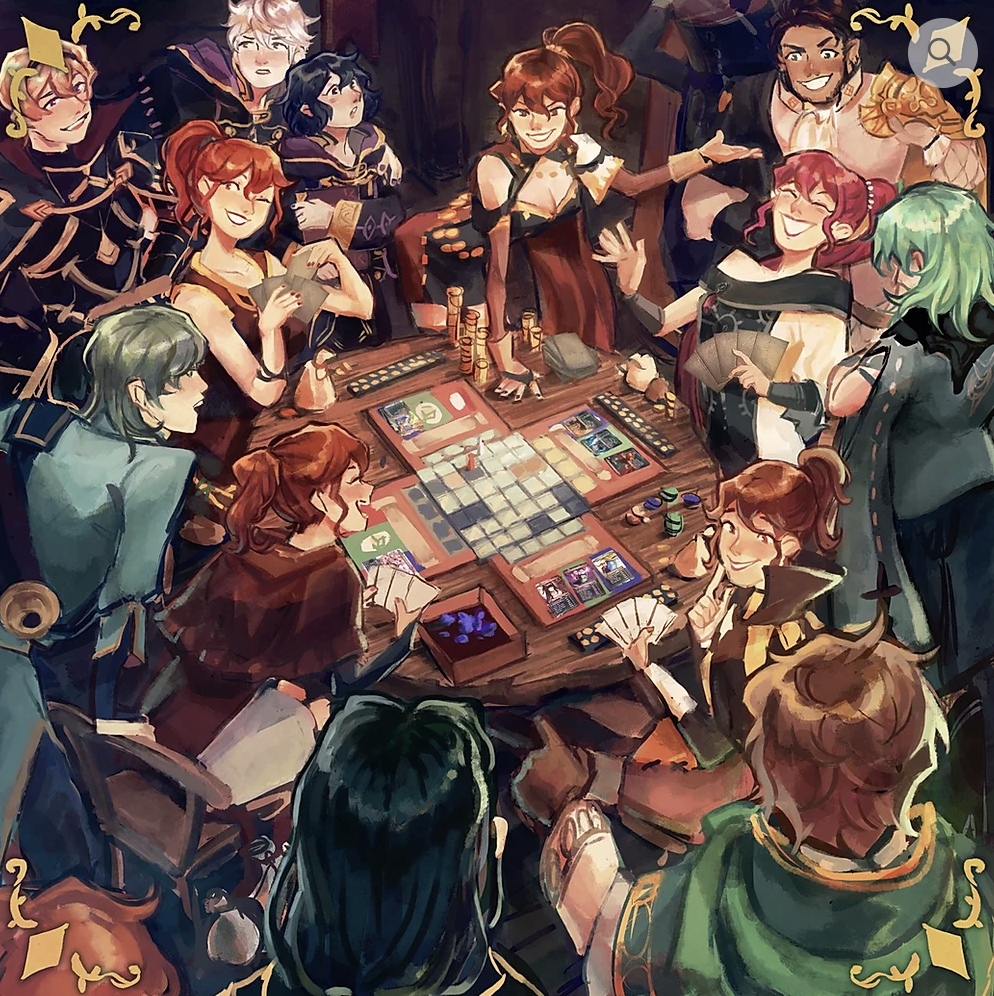 The core gameplay is described as follows:
At it's core, Anna's Roundtable is a 1 v 1 tactical dueling game where players take turns to establish control of the map center. Players gain victory points by maintaining control of the map center or by defeating their opponent's units, and win by reaching 20 victory points.

Both players will draw from a shared deck of over 150 unit cards to form a hand of always 4 cards, and can mulligan 1 card each turn. Each player can only deploy 1 unit per turn, and can have a maximum of 3 units deployed at a time. Each of your deployed units must also be a different color: Red, Green, Blue, or Colorless.

The classic Fire Emblem weapon triangle returns in full force, as units will gain or lose attack power based on their match up. Red beats Green, Green beast Blue, and Blue beast Red. Properly positioning your 3 units to take advantage of the triangle is paramount to victory.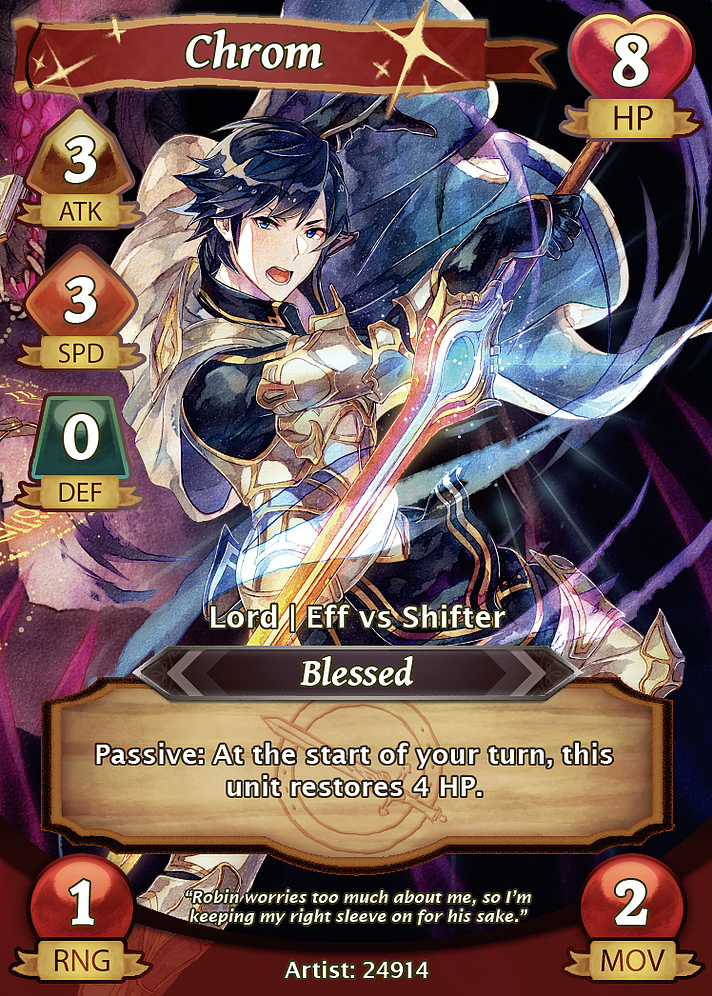 Pre-orders are open until May 15th, and shipments are expected to occur sometime between July and September. There are stretch goals for pre-orders, so consider purchasing if you're interested!
Leave a Comment