Due to today's current events, ways to celebrate graduations have gotten creative — like hosting a digital ceremony in Minecraft, planning a party for a future date when restrictions are lifted, and more. What doesn't have to change too much is giving the new graduates some gifts. Know a Pokémon fan who was set to wear a cap and gown this spring? You might want to give them some Pikachu themed Class of 2020 goods.
Featuring two Pikachus — one earning his Bachelor's degree and the other her Master's — the duo appears on mugs and TCG playmats. There are also design options that feature just the Pikachu in the black cap and gown in these two products.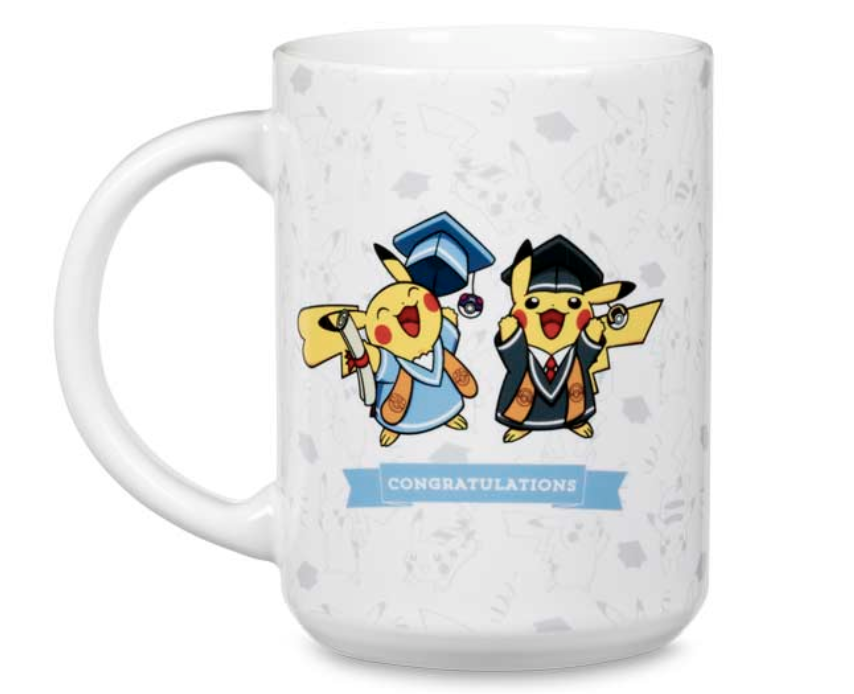 Joining the collection are cards! Not the trading kind, but the "Congratulations!" and party invite type. Even better, the greeting card comes with a pin!
There isn't a new Pikachu plush with this Class of 2020 edition, but the standard graduation Pikachu plushie is still being offered on the site.
Congratulations class of 2020! Your hard work has paid off and now it's time to party! … Well, digitally.
Leave a Comment