Who's a good boy?
In this case, it's Yamper, the lovable Electric- type Pokémon who debuted in Sword & Shield. The Pokémon Center in Japan is exclusively bringing the sweet dog-like 'mon to life through a plush that's life-size. With the dimensions standing at 15″ x 8″ x 22″, this cutie will be able to sit adorably at your side!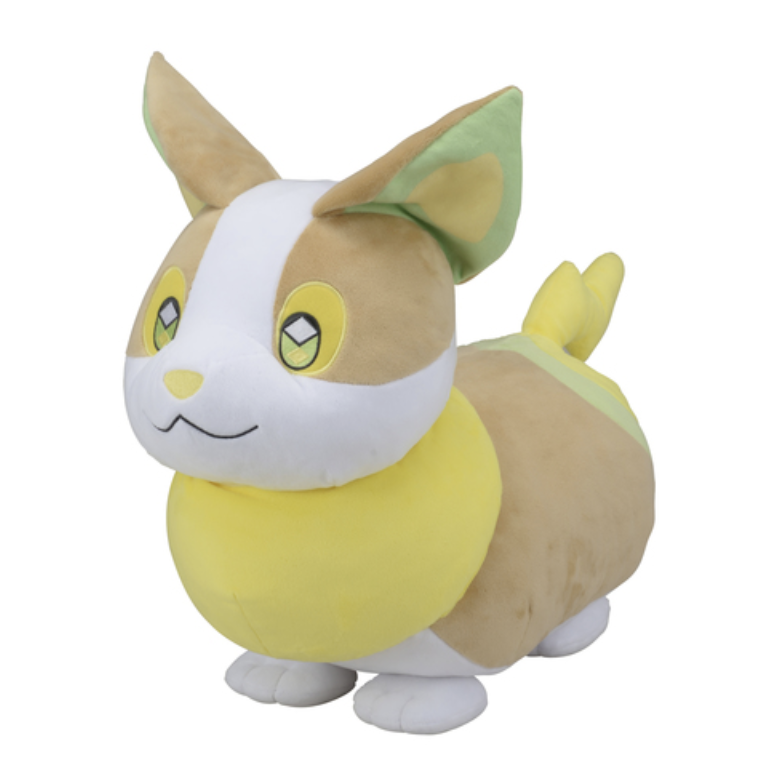 Yamper is priced at 5,280 yen (roughly $49 USD) and is crafted out of polyester and other soft materials, making it super cuddly for anyone who decides to order the plush. As mentioned earlier, this one's a Pokémon Center exclusive, meaning you'll only be able to find it through the store. And as of this writing, it's only available in Japan!
The pre-order period is officially open now through April 5th, giving you just a few days to decided whether or not you want to try adding the pup to your home. If acquiring the plush directly through the PC isn't doable, you can always wait for it to pop up on eBay and other services. Yamper will officially release sometime in late July of this year.
You can view Yamper's listing over at the Pokémon Center Japan store!
Leave a Comment