Good news, Trainers! Even more Galar region plushes are on their way to the Pokémon Center stores in Japan, and some of the additions might include your new favorite 'mon. The likes of Galarian Ponyta, Polteageist, Cramorant, and Sirfetch'd will soon be available in fluffy, snuggly form for all to cuddle. Have a look at the lineup: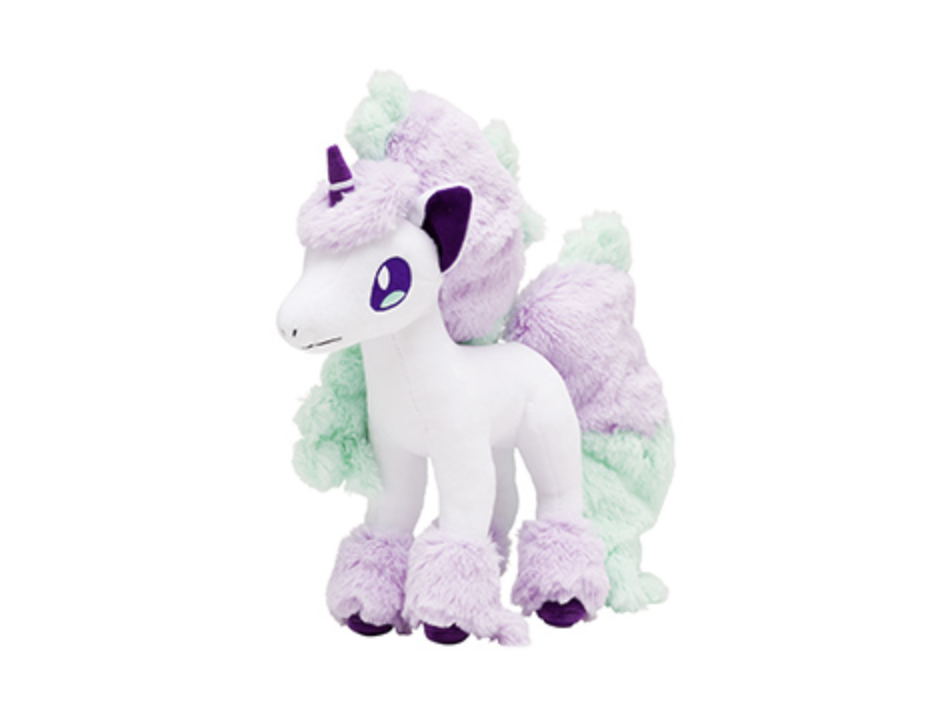 As you can see, lucky Cramorant has received the plush treatment twice this time around — it's available in a standard pose as well as a gulping pose.
This batch of Galarian plushes will release on Saturday, April 11th, in Japan, which is just a few weeks away. Nearly every one is priced at 1,815 yen (about $16 USD), with the exception of Sirfetch'd, which has the price tag of 2,200 yen (about $20 USD). While this group isn't yet available here in North America, rest assure that local releases usually occur within a matter of a few weeks. Stay tuned, and we'll keep you updated on the stock over at the North American Pokémon Center!
Leave a Comment