For the fourth year in a row, the Pokémon Center's got something really sweet up its sleeve for Easter. In previous years we saw Pikachu and Eevee receive the floral treatment with cute flower wreaths and other decor in a variety of products. Plushes, folders, cookies, keychains, stickers… They all brought fans a sense of springtime!
And now the PC is back at it again with the Easter 2020 collection: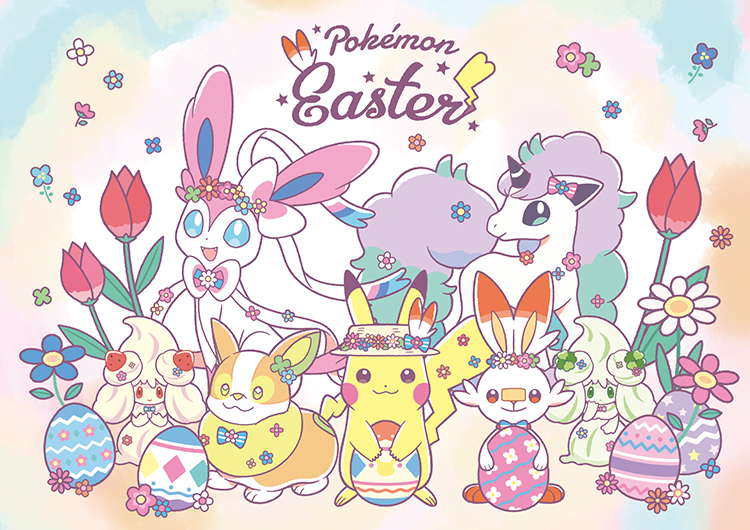 This year, Pikachu's decked out in a hat adorned with flowers, while the rest of its Poké friends are covered in other styles of blooms. Scorbunny, Alcremie, Yamper, Galarian Ponyta, and others join the Electric-type in an array of springtime activities across a really beautiful series of goods. (Sadly, it looks as though Eevee won't be joining in on the festivities this year!)
Here's a look at this year's collection:

Once again, the plushes are the standout items, with the smaller keychain plushes following close behind. You can look forward to seeing those and the rest of the products become available on Saturday, April 4th, at Japan Pokémon Center stores.
Unfortunately, the North American PC has never received this particular Easter series, so it's likely we won't be seeing it pop up locally. You'll have to resort to other means to get your favorite items!
Leave a Comment